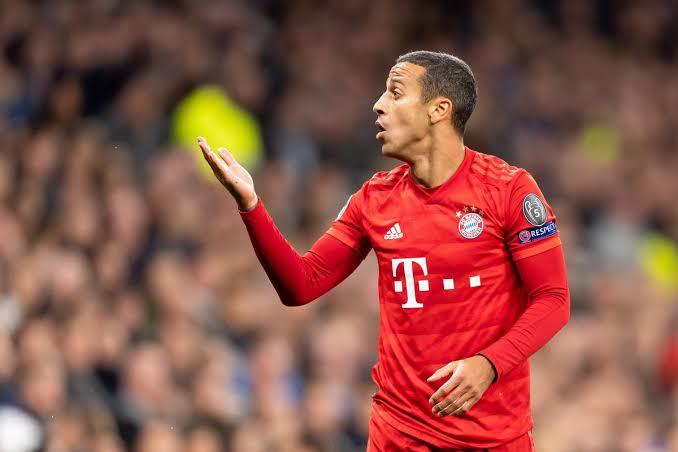 Spanish midfielder, Thiago Alcantara has come out to say that Bayern Munich players were able to put their poor 1st half of the season behind them by refreshing themselves and starting from zero.
Thiago revealed that the footballers at the club simply looked back to study a lot of things that they did wrong in games and this made them improve at the right time this season.
According to him, the boys simply picked the positives from the underwhelming games and bettered themselves on the pitch for the manager and the fans.
He added that his goal vs Mainz was one of the most beautiful goals he has scored in his life.
His words, "When you stop in December, you have time to look back with a lot of perspective at the things you did wrong, but also the things you did well.
"So, I think we had that time to prepare ourselves for the start of the league, refresh ourselves and start from zero. I think that was the point. We started from zero with no regrets from before. I think it was awesome."
On his goal vs Mainz, "It was a really nice goal – I think one of the most beautiful ones I've scored in my life,"
"But at the moment when you're playing, you're so focused, so into it that you just try to do the things that in the moment, in less than one second, you think you have to do."