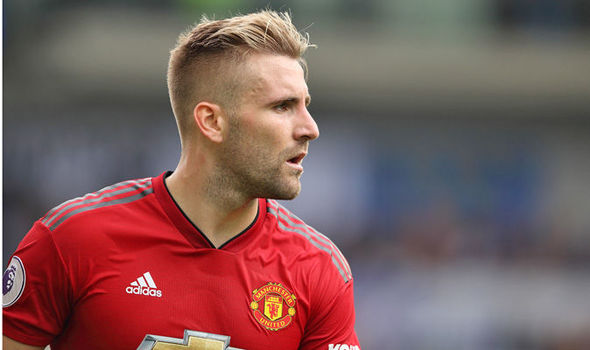 Manchester United defender, Luke Shaw has come out to say that the club's 6-0 win at Tranmere Rovers was the turning point this season.
Shaw revealed that the display by the players in that game was very professional and it led to the upturn in fortunes the club enjoyed after that.
According to him, the coronavirus pandemic is very disappointing because it happened at a time when the club was experiencing good momentum and an unbeaten run.
He added that he hopes for a positive outcome at the end of the pandemic but everyone should remain indoors for the time being.
His words, "It was a very professional performance and attitude,"
"I think that gave everyone a confidence boost because, after that, if I'm not mistaken, we've gone on a really good run since that win. So that game was our stepping stone to improve as a team, and to keep a really good record going."
"It was a very positive changing room, a happy one, because we had come off the back of not very good results,"
"But I think it was even more important because we had a massive game against Man City coming up, so it was good in two ways really: the result and clean sheet, and obviously that we got to rest some players, like Jamo (Daniel James), who'd played a lot of football."
On the coronavirus, "I think that's what is most disappointing, the fact that we were in such good momentum, that it had to come to a stop,"
"But hopefully things turn into a positive way in the meantime and obviously [everyone should] keep to the guidelines and the instructions of staying inside."