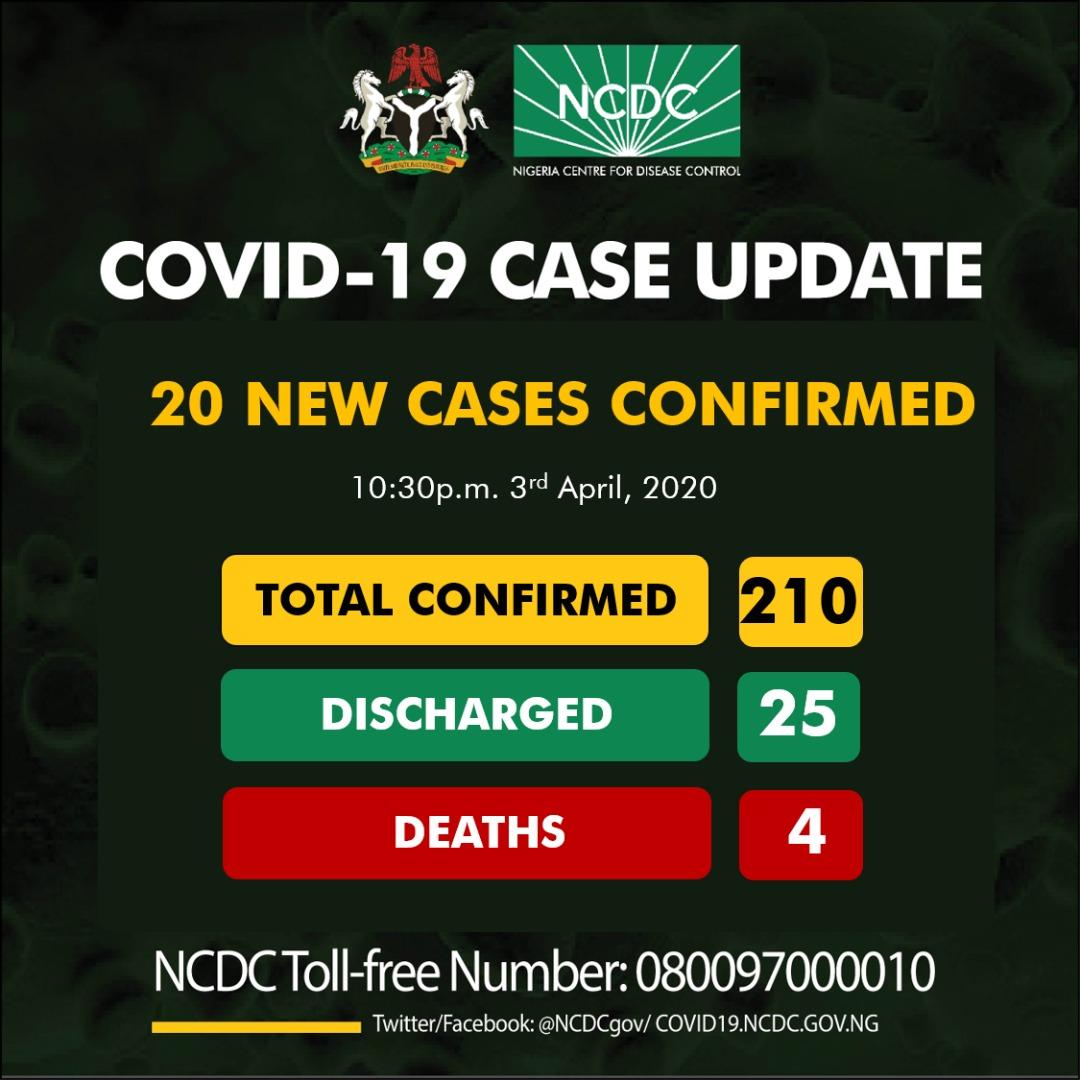 Twenty (20) new cases of Coronavirus COVID-19 pandemic was confirmed and reported in Nigeria later today, 3rd of April, 2020 as at 10:30pm. This was contained in the COVID-19 update provided by Nigeria Centre for Disease Control (NCDC).
In the new cases reported; 11 in Lagos State, 3 in Abuja (FCT) , 3 in Edo State, 2 in Osun State & 1 in Ondo State.
Currently, there are 210 confirmed cases in Nigeria with 4 deaths. However, 25 people have so far been discharged.
Please lets stay home and stay safe. If you feel worried about related symptons, call NCDC Toll-free – 080097000010.