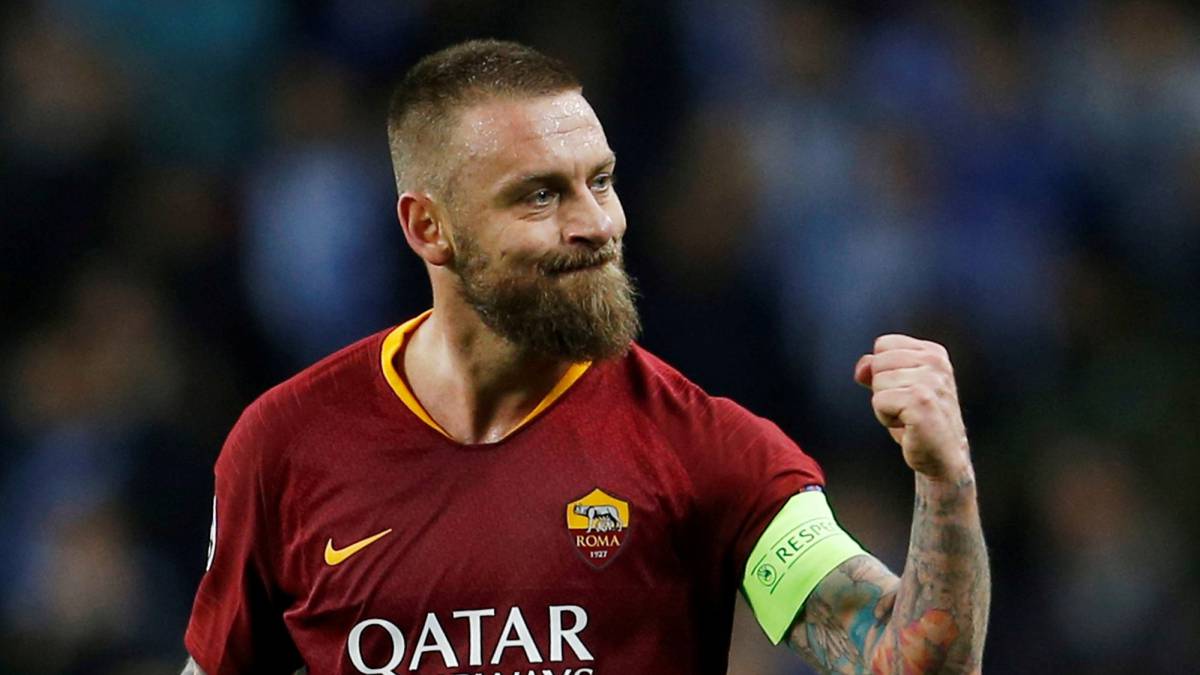 Ex Roma star, Daniele De Rossi has come out to admit that he has been an admirer of Manchester United for a long time but their solid midfield prevented him from signing for the club.
De Rossi recently revealed that Mufc had top-class talent in the middle of the pitch when they approahed him and it was clearly going to be hard for him to start in such a team.
According to him, he had loved Mufc since he was a child but he definitely did the right thing not to sign for Sir Alex Ferguson.
He added that it was his desire to sign for Boca Juniors and he felt like a god there.
His words, "Since I was a child I have loved United,"
"It was the right choice that I didn't go to Manchester because there was Keane and Scholes, incredible players. It was really my desire to go to Boca Juniors.
"I never chose to leave Roma, but I felt like a god at Boca."
On Bonucci, "We're talking about a guy who all the people I know tell me is irritating and unlikable,"
"There is this perception of Leo and a reputation, but it's totally wrong. He's an incredible professional and it's sad that people think he's unlikable.
"He can be a bit annoying at times on the pitch, but that's because of the jersey he wears, as that club gives you a certain attitude and it's one of the reasons why they win so much."
"He threw a boot at me in training once, it slipped and caught me with a stud. It was a little less of a joke for a moment, but it was all water under the bridge a minute later,"
"Bonucci is one of the lads I remember with most fondness. That dinner table was chaos, great times."