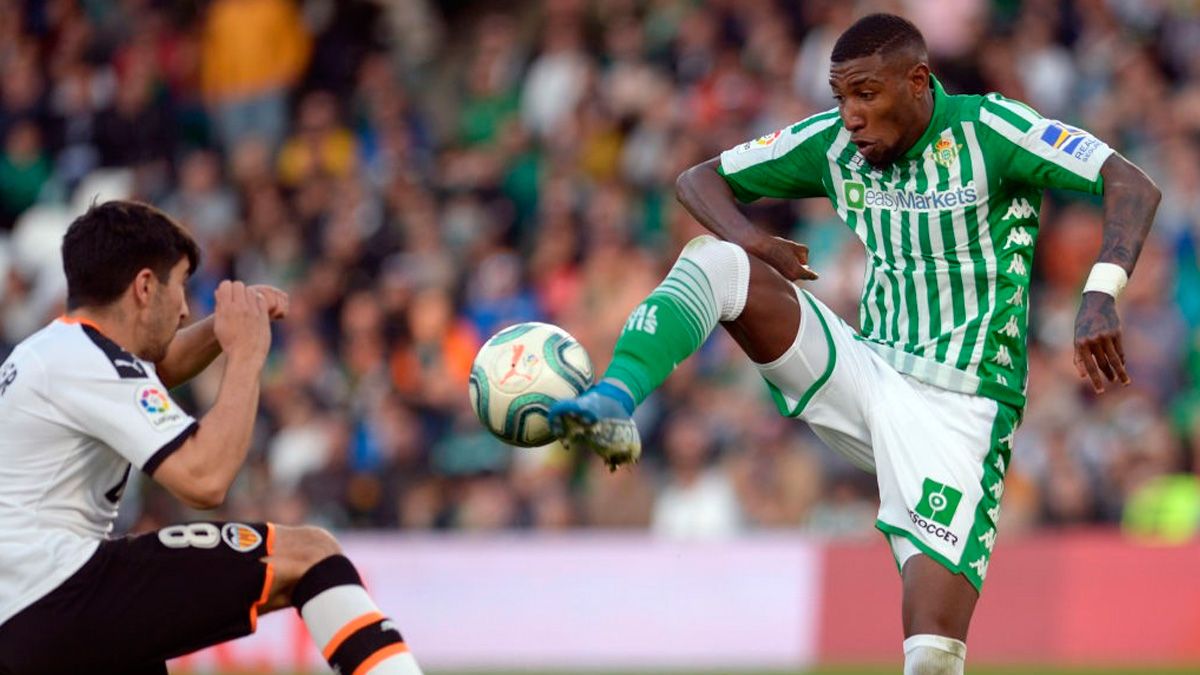 Brazilian and Real Betis footballer, Emerson has come out to say that he feels ready to play for Barcelona's first team.
Emerson revealed that he is not only ready to play for the Spanish giants, he also feels prepared to play for the senior national team.
According to him, he feels superb going forward and his current weakness lies in defending because it is difficult for him to do that.
He added that the season he is currently having is the best of his life and he is very happy for any team now.
His words, "First Setien and then Rubi insisted I should defend better. I get forward easily, but it's harder at the back. I started working on that and things have changed a lot,"
"The reality is, in Brazil, I didn't have to do as much as a defender. Closing spaces and tactics are much more at work in Europe than there.
"I didn't think I'd get to this level so early. I think this season I'm having is without a doubt the best of my life. Things are going quickly for me. I'm young, but I'm ready to play for any team.
"Yes, I'm ready to play for Barcelona. I've also been asked before about going up to the Brazil senior team and my answer was the same.
"I'm not scared at all. Playing for Barca is a dream I've had since I was a child. I was always a Barca fan for the Brazilian stars that played there, like Ronaldinho or Dani Alves. And also for [Lionel] Messi or [Eric] Abidal.
"I have four idols: Dani Alves, Cafu, Roberto Carlos and Marcelo. Many people compare my story with Alves', yes. He's an example. I also want to play in the Champions League with Barcelona and win as many cups as possible."