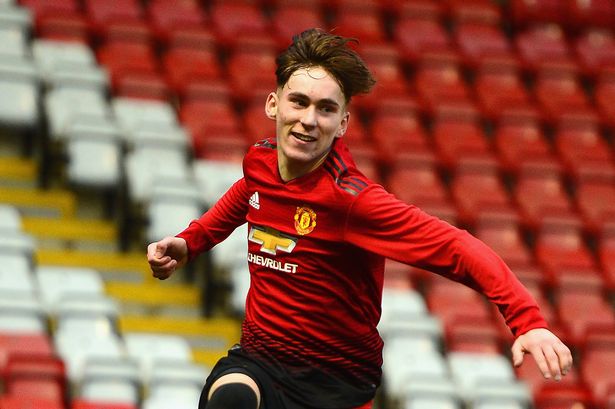 Manchester United midfielder, Fred has come out to say that he sees James Garner as the best young player at the club.
Fred believes Garner has an impressive vision and incredible passing range that makes him stand out as a footballer.
According to him, Garner would go on to achieve great things at the club if he can continue playing with his head up while doing the right things consistently.
He added that Ole Gunnar Solskjaer is a great manager who is definitely going to grow in football and become one of the best in the game.
His words, "They are all great players. The club has an important role in using many academy players, it has this history of using the kids that come up from the academy, who turn professional and make history at the club.
"This process is important. They are great players, with a lot of potential for the future. All are very good, they are not in this profession for nothing, but the player who impresses me most is Jimmy Garner.
"Not just because he is in the same position as me, but because he is a player who has an impressive vision of the game, and he has a huge future for United. In addition to his impressive game vision, he always plays with his head up, has an impressive shot and is an incredible passer. He is a player that I admire a lot."
On Ole, "Ole is a great coach. He's still a young guy, he's going to grow a lot in football as a coach. He was a player, he understands how the player feels, and this is important for us in the squad. He added a lot, had a lot of experience as a player and is now starting to have that experience as a coach.
"He always helps us on the pitch, talking, he's a very good guy, and I'm happy to be following his transition at United. I'm sure he will grow a lot, get a lot of experience and that he will become one of the great coaches (in the world)."