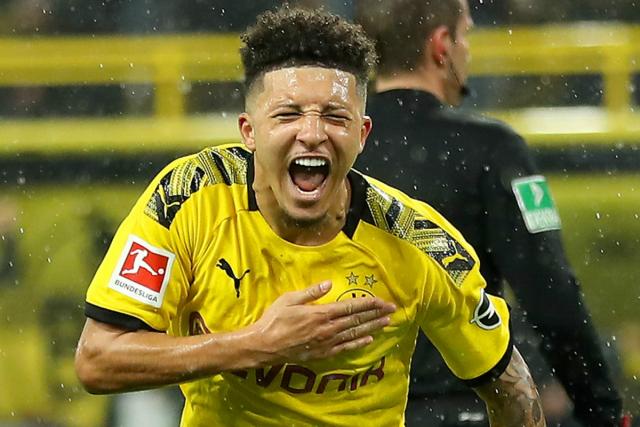 Borussia Dortmund forward, Jadon Sancho will most likely end up at Manchester United, not Liverpool, Jamie Redknapp has said.
Jamie recently revealed that he was hoping to see him head to Anfield but his move to Old Trafford is inevitable at this point.
According to him, it is only a matter of time for Sancho to return to the EPL and he expects him to light things up because he is a genuine superstar.
He added that the young Englishman would be a great signing for any club that pays for his services.
His words, "I think it is a matter of time with Jadon Sancho coming to the Premier League. We are talking about a genuine superstar. A player that can do incredible things with the ball. Played 70 odd games in the Bundesliga, scored 27 goals from a wide area which is very good.
"We have missed out on the likes of the Neymar's in the Premier League but he can come and really light it up. Personality I would call it. He will be a great signing for whoever he goes to.
"I would like to see him at Liverpool, but I think he is going to end up at United though."
On Werner, "Liverpool do need a top attacking player to come in the summer. Sancho or Werner? I'll take both."