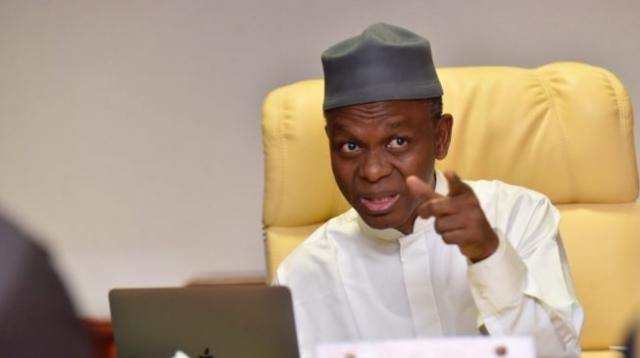 Kaduna State governor, Nasiru Ahmad El -Rufai has come out to warn that his government will not permit any trader to sabotage its efforts to curb the spread of coronavirus in the state.
Rufai recently revealed that traders should avoid selfishness and prioritize saving the lives of Nigerians during the pandemic.
According to him, the temporary neighborhood markets are here to stay amid the outbreak so traders should not attempt to go against the idea.
He added that the government will decide to close them only when there are logical reasons to do so.
His words, "Government can decide to close them if there are compelling reasons to do so. Traders are tenants in the market which belongs to the government. More so, the land on which they are built belongs to government. Anyone who tries to foment trouble in Kaduna state, whoever he or she is, and whatever his or her status, we will deal with the person."
"This is a time to show empathy, not just because of our current situation but because of the Holy month of Ramadhan, where people should be scrambling to get Allah's blessings by increased acts of worship and showing love to fellow human beings."