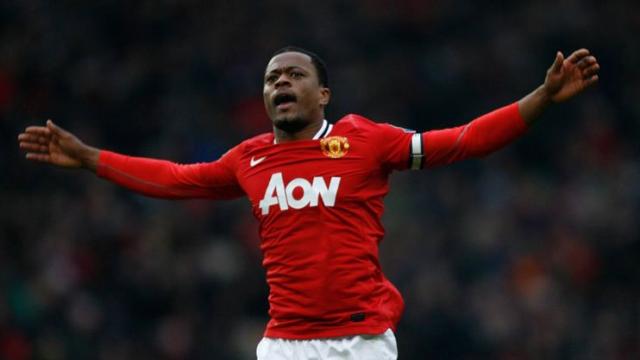 Manchester United legend, Patrice Evra has come out to say that Liverpool chairman, Tom Werner has apologized for the racist incident that involved him and Suarez years ago.
Evra recently revealed that even if the apology has happened 9 years later, he now respects Liverpool as a football club for doing the right thing.
According to him, he was really upset at the club for wearing "support Suarez" T-shirts after the racism incident because it meant they supported what he did and LFC was firmly behind the Uruguayan.
He, however, added that he won't call Suarez a racist because he does not know him personally and he forgives too quickly.
His words, "In the end, he admitted it and he was banned for eight games, and he had a massive fine. I remember after that, Liverpool played a game and they all wore the T-shirts saying 'support Suarez'. He had been banned for racist abuse, had been fined and they support him that way. I was confused and upset,"
"But, when I did the punditry on Sky and Jamie Carragher apologised after eight years, I was so surprised. He said they made a big mistake that day and he apologised. It really touched me and now I will respect Liverpool as a football club because, when this happened, I was really disappointed with the club.
"I received an email from the chairman of Liverpool apologising for what happened nine years ago. He said I was welcome to come to Liverpool if I need anything. It really touched me because it's better late than never, but I was surprised that Liverpool supported that kind of attitude."
"When you have those kind of problems, people around you just think you are crying. Even when I said: 'You will see the report', people thought I was still talking about it.
"I wasn't still talking about it – I even named Suarez as Player of the Year that year. I could evaluate Suarez on the pitch and know the person he was. It was a tough, tough, tough time.
"I will never call Suarez a racist person, because I don't know him personally. Even when we played in the Champions League final, when I was playing for Juventus, I shook his hand in the corridor and spoke to him. I forgive really fast."