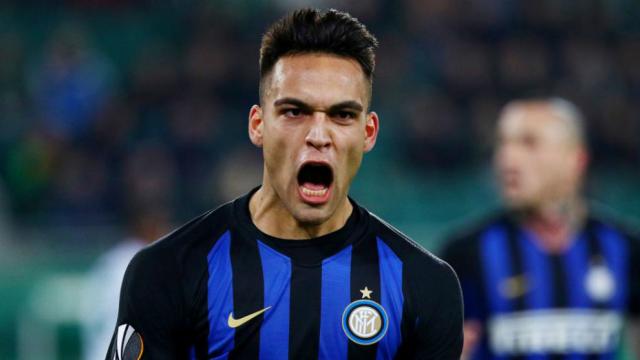 Inter Milan will find it hard to keep hold of Lautaro Martinez with Barcelona interested, Felipe Melo has said.
Melo believes Messi is big enough to lure the forward the same way Ronaldo lured Matthijs de Ligt to Juventus.
According to him, footballers love to play with Messi and it is difficult to turn down the opportunity to play with one of the best players ever.
He, however, added that Inter has to prove they are a big club by throwing money at Laurato to stay.
His words, "It would be difficult [for Inter to keep him] but not because of money. Inter have the money, the Chinese owner has the money,"
"It depends on what Inter want to do. If they want to be great again, and they are doing well as they fight Juventus and Lazio for the Scudetto, they have to throw money at Lautaro to stay. Messi too, take him to Inter.
"If I am the owner, I say, 'have whatever money you want' because they are in the Champions League and they can be great again.
"But it is difficult because Messi is there at Barcelona, and people love to play with Messi.
"If Juve called me to go and play with Cristiano, I would go back. The Ajax defender [De Ligt] was wanted by Barca but Cristiano called him and now he is at Juve."
"I know him, I see him play because I'm an Interista,"
"My dream come true was to play at Inter. I had been at Juve and it was difficult for Inter but I went when I was 32 years old, after being at Galatasaray.
"He is a player who, apart from working so hard, reminds me of Gabriel Jesus – he works a lot without the ball, wants to steal it from defenders, throws himself around the pitch, fights everywhere, and scores lots of goals.
"For me, he is the attacker of the future in world football.