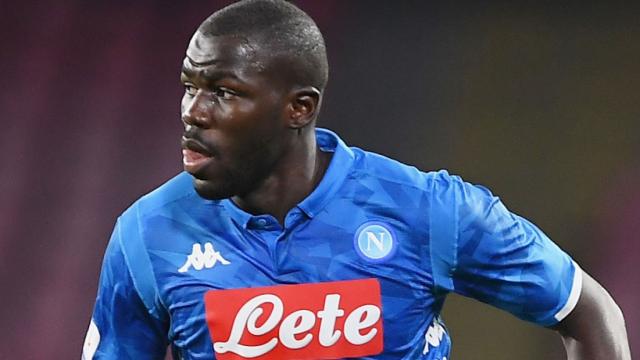 Napoli defender, Kalidou Koulibaly would be the final piece in the puzzle to take Liverpool to the next level, Andrea Dossena has said.
Andrea recently came out to say that the Senegalese defender is very important to making LFC greater than they are already, so a deal has to be done.
According to him, Napoli might not even qualify for the next Champions League competition, so this might be time for the club to let some important players go for good money, including Koulibaly.
He added that Klopp needs a good partner for Van Dijk and the African fits that description perfectly.
"If the league resumes, Napoli will hardly qualify for the next Champions League, so the Neapolitan club will be forced to give up some important players – the most eligible are Fabian [Ruiz] and Koulibaly.
"Klopp is missing just one piece to complete a stratospheric squad and the Koulibaly-Van Dijk pairing could become a big barrier.
"Also, Liverpool have no economic problems and therefore the deal would be within the reach of the English club."
Ex Reds midfielder, Don Hutchison added, "I think if Koulibaly comes through the door at Liverpool and he plays alongside Virgil van Dijk, I think you wrap the title up right there.
"I don't think there's anyone better, there won't be another partnership like it.
"I think at 28 he's a great age, he's got good pace, he's strong, he's a leader. I think he walks straight into Liverpool's line up and he makes them harder to beat, he makes them a physical presence.
"You wouldn't want to play against Van Dijk or Koulibaly – how on earth as a striker do you even think about getting any joy out of those two?"