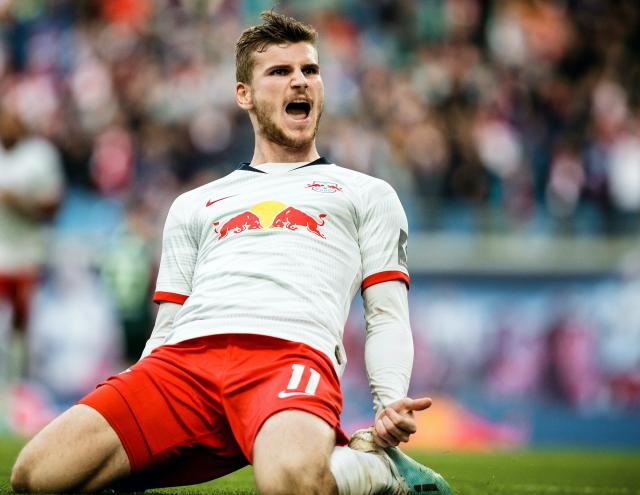 RB Leipzig forward, Timo Werner should think deeply about if quitting his current club would be worth it right now, Ralf Rangnick has said.
Ralf believes the fact that he might limit his playing time by deciding to move is one reason he must give his decision some major thought.
According to him, Werner has been developing just fine in the Bundesliga, especially in terms of his strike rate so he would be very happy if the German stayed at Leipzig.
He, however, added that he is sure that RB Leipzig can replace him easily if Timo decides it is time to move on.
His words, "I know his family and that of his girlfriend and his agent very well,"
"He has continued to develop, especially in terms of his strike rate, and could take another leap under [Leipzig coach] Julian Nagelsmann and his colleagues. I would be happy if he stayed."
"In my opinion, RB Leipzig are so well positioned that he can be replaced. Timo will carefully consider whether he has the opportunity to play as regularly as is the case here at another club."
On AC Milan, "There has been an interest,"
"But with the coronavirus there have been other things to consider besides thinking whether Rangnick is the right man for them – and Milan something for me.
"I've been living in Leipzig for six years, I feel extremely comfortable here and I can very well imagine staying here longer. A lot would have to come together to think about something else.
"I'm not interested in financial aspects. For me it's about: Do you feel that you have a certain influence? And it's not so much about power, even if you need it in certain situations to get certain things going."