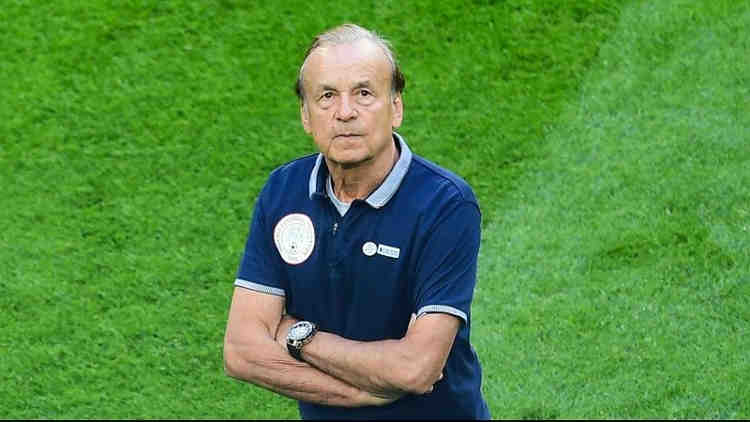 Chibuzor Okonkwo has come out to say that Super Eagles coach, Gernot Rohr has what it takes to win the next AFCON.
Chibuzor recently said that the foreign manager will not find it hard to meet the target set for him by the NFF even if he needs more experienced players in his team for it to be perfect.
According to him, Rohr deserved to continue to be in charge of the Super Eagles because he has built a team that is good enough to win trophies for Nigeria.
He added that even if the current young players at his disposal are doing fine, the squad definitely needs more experience to spice up the competition among the players.
His words, "He has been doing well and I believed he has a good team which can win trophies for Nigeria. He deserved to continue to be in charge of the Super Eagles,"
"Winning the Africa Cup of Nations title is not a tall dream because nothing is impossible and I believe Rohr can do it for Nigeria.
"He needs to bring in more experienced players to the team, although the present young players at his disposal are doing well, but he needs to blend the team to make it competitive."
"For me, it is all about choice, the coach knows what he wants and I feel he needs to introduce more home-based players who can give the foreign-based players a good fight,"
"But the league must be developed to enable him to get good home-based players for instance in Egypt, 80% of the national team players are based in the country, they play in their league.
"Not everybody will go to Europe to play, I believe we have quality players in Nigeria who he can choose from, but the league must be made attractive to investors, players and other stakeholders.
"We have good players in the league but with the way it is right now, it might be difficult to get one. The referees are not doing well because of their biased officiating.
"Also, some irate fans evade the pitch to harass the referees and sometimes beat them; all these will not make the league attractive.
"So the league is not standard yet. When home teams will want to win at all costs then it will never be attractive.
"I believe the mixture of both foreign and home-based players will only improve the Super Eagles and make it competitive."