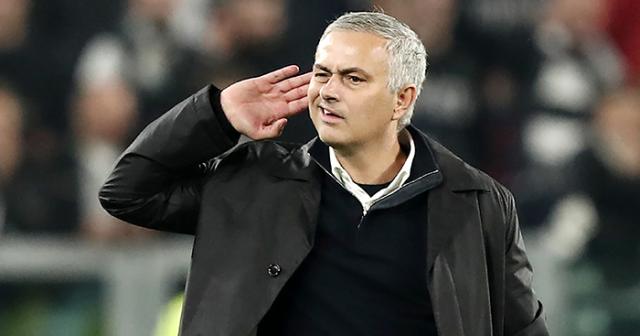 Spurs manager, Jose Mourinho has come out to say that it is vital for football to return amid the pandemic.
The ex Man Utd coach recently revealed that it is the duty of footballers to give back to fans during this trying period.
According to him, football persons must not be selfish and demand too much because it would be unfair to ask for more than the authorities is already giving the EPL.
He added that the EPL used to be the league that never stops so it feels strange that English football is waiting patiently for the green light to go.
His words, "We shouldn't be selfish, we shouldn't demand too much. It's our time to give,"
"For example, when players play Euros and World Cups, they barely have a holiday, they don't have pre-season, they come direct from holiday and sometimes they train less than a week to play the first Premier League match.
"At this moment, people are worried about trying to have what they never have. For example, speaking about pre-season injuries, there are pre-season injuries. Everyone has pre-season injuries in normal seasons, so we cannot expect now not to have an injury here, an injury there.
"We cannot ask for more than the authorities are giving us, which is the maximum security, and I think now it's time just to play and to give people what people want."
"There was a moment we were all scared about when we would start. Is the season is over?"
"Next season will start September, October, November… who knows? But then less doubts, less doubts, less doubts and now it feels like it's coming. We want to play.
"You look to other countries, Germany, they have already played matches, Portugal starts this weekend, Spain next weekend, football is coming everywhere.
"We used to be the football that never stops, even in periods like Christmas – we are the league for the world and it feels a bit strange that we're not playing but we are waiting patiently for the green light to go."