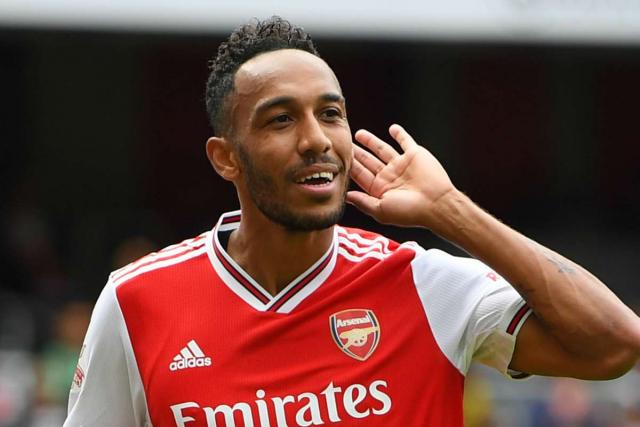 Ray Parlour has come out to say that he desperately wants Pierre-Emerick Aubameyang to sign a new Arsenal contract.
He recently revealed that the Gabonese must know that no-one is bigger than the club.
According to him, it all depends on if the player is willing to ignore UCL football to stay with the Gunners, because if he fights for the move, Arsenal will have a decision to make.
He, however, added that it would be wise for Arsenal to keep him because he is a proven goalscorer.
His words, "Mikel will sit down with him and say, 'we desperately want to keep you at the club',
"But as a player, if he doesn't want to stay and says he wants Champions League football, you've then got to make a big decision.
"No-one is bigger than the club, I know he is a very important player and I would love to see him stay, but the players have got the power now.
"They can put clubs in corners where they have to make big decisions about whether to keep them and let their contract run out like they did with Aaron Ramsey, or they say 'how much can we get for him' and then try and replace him."
"From Arsenal's point of view, financially it would be better if you keep him because you know he's a proven goalscorer,"
"You know he's settled, that he plays well most weeks and that you have to replace him if you sell.
"I don't know how much he would be worth now in the market. You see Werner go for £55m, but people forget he's got his wages on top of that. If he's on £200,000 a week, that's another £10m a year so you have to weigh the whole situation up.
"And you never know whether who you buy in to replace him is going to hit the ground running and if they can handle the Premier League. So in an ideal world, he signs a new three or four-year contract.
"But Aubameyang might be thinking I've got three or four years left at the top level, I want to play Champions League football now and Arsenal can't guarantee him that at the moment.
"And players usually get their own way in this era I'm afraid. If a player wants to go, he usually leaves. But I'm hoping they come to an agreement and he stays."