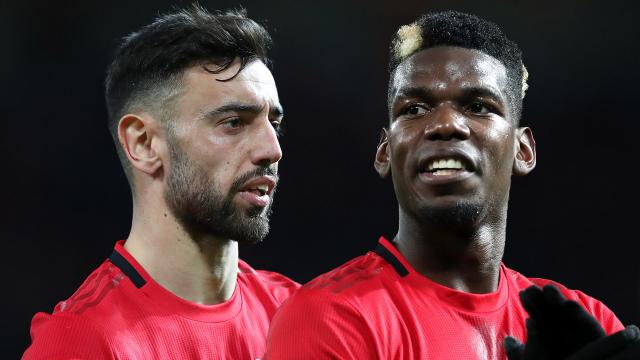 Manchester United is not all about the partnership of Paul Pogba and Bruno Fernandes, Carrick has said.
Carrick, however, revealed that the partnership between the Frenchman and the ex Sporting Lisbon midfielder is definitely exciting.
According to him, he can understand the focus on both players because they are fantastic talents, but it is very unfair to single them out of the entire team.
He added that Mufc is blessed with several options and the remaining players are also doing their bit to help the club in all competitions.
His words, "It is understandable why a lot of the questions are 'can they play together' because they are two fantastic talents,"
"We feel we've got a really good balance in midfield between all the lads really. It is kind of unfair to single them out asking 'can they play together' because the other boys have done a terrific job and will have plenty to say as well.
"Of course, the talk is about Bruno and Paul and I'm sure they can play together. That's why they are both here at the club and I'm sure they are looking forward to it. But as Bruno and Paul would totally understand me saying, it is not just about them.
"We've got so many other options with lads who have already proven what they bring to the team. It is exciting to have that. They all bring something different and all have their own strengths."