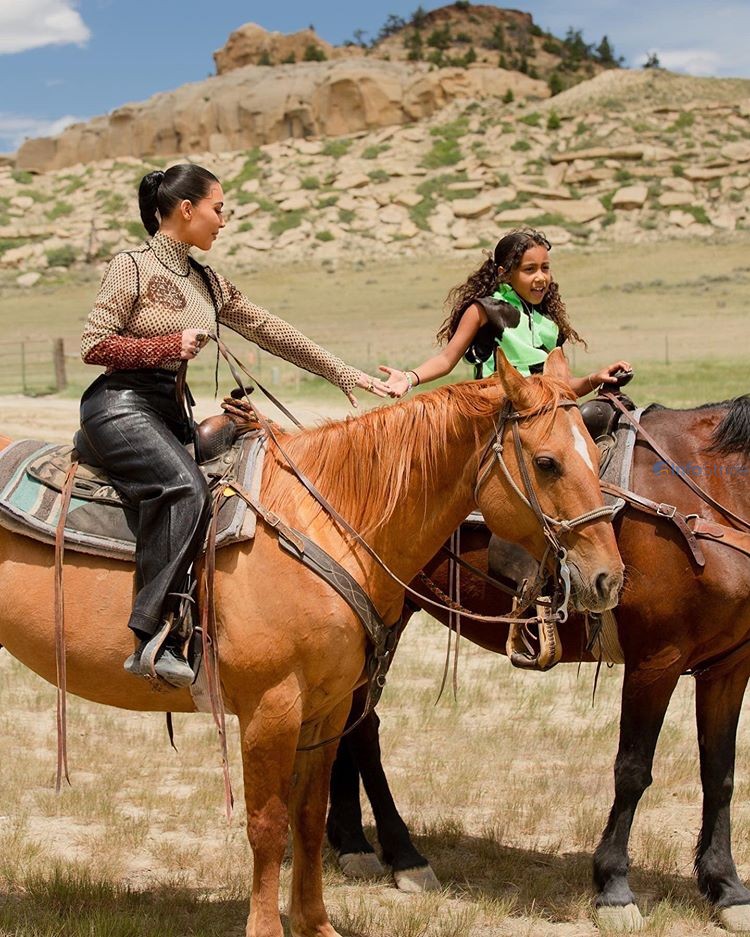 Kimye's child, North West just clocked 7 and the couple has blessed her with a substantial gift.
Kimye went all out to buy North a N11.2m-plus horse to mark her special day.
If you are not aware, Friesian horses are a rare pedigree breed that are quite expensive and Kimye already own 14 of them.
Kim wrote on Instagram, "North's 7th Birthday Wyoming Style."
"Meet North's Freesian horse. We have 14 gorgeous Freesians on the ranch."
LLNP.