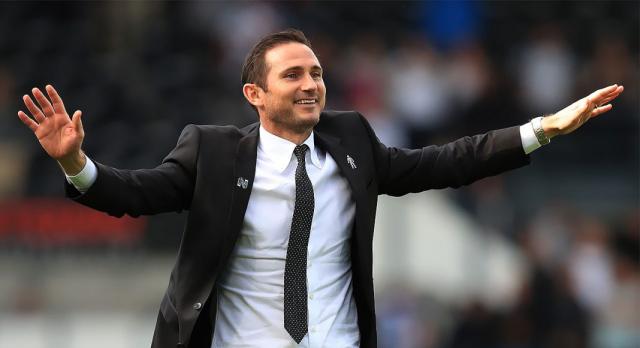 Chelsea manager, Frank Lampard has come out to say that he would speak to his youngsters individually after some of them got substituted at half-time vs Leicester City.
Lampard recently revealed that Mount was just tired while the other youngsters lacked the required match fitness to be effective in the game.
According to him, it is a learning experience for them and he expects all of the young players to improve ahead of future matches
He added that he has no issues with his youngsters because the performance was lethargic for the whole team in the first half.
His words, "I could have made different changes as well,"
"Mason has played two games in a week and gave a lot of input against Manchester City for 90 minutes.
"Reece James hasn't played for a long time, since lockdown. Billy was the same. These are contributing factors around it. They are going to be top players for this club no matter what. They are going to have top careers in football. They will have really, really top careers because of the players they are.
"Whether you can call it a learning experience, it was just a factor of how I saw the game. They can take it on board. They are all good lads, all train well and all have a good work ethic. I've never had a problem with the three of them at all. I've got no worries; it was just the circumstances today."
"Yes, I possibly will [speak to them again],"
"I spoke to them all briefly at half-time and the end because it does happen in football. This is what it is. Sometimes it's a tough game for different reasons.
"I'll happily speak to them. I have got no problem with them; it certainly doesn't feel an issue where I can say they didn't give me anything. The performance was lethargic for the whole team and they were part of that.
"But individually, it's very tough to stand out when a performance is like that. I'll say that to them; it's not a problem. If it's a bit of a learning one, then fine but if I had a problem with work ethic or attitude I'd say it. But I don't have that with them. It will be a brief conversation and we will move on. They are going to be big players for us."