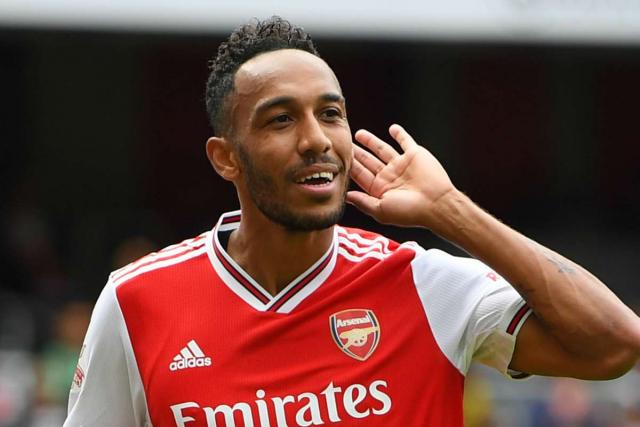 Kenyan legend, Mike Kisaghi has come out to say that Pierre-Emerick Aubameyang should exit Arsenal if they fail to pay what he wants.
He recently revealed that winning trophies cannot be a key factor for the striker right now and he should look at what the club can offer him financially.
According to him, signing a lucrative contract will prove that Arsenal wants him and will repay his good goalscoring form over the years.
He added that Aubameyang has already won trophies at Borussia Dortmund with Jurgen Klopp so that should not be the target in London.
His words, "Number one it's all about if he feels really wanted at Arsenal, that is clear, he is needed considering his goal returns since he joined,"
"Two is about how he wants his contract to read. He is in his thirties and that's the age of when a strikers' graph starts to bend downwards, so he has to sign a big contract – moneywise.
"Is the club ready to give it to him [a new contract] as much as they need him? A question Arsenal has to answer, he wants a big payday, forget about wanting to win trophies, that's a scarecrow, not the real reason.
"He has won trophies at Borussia Dortmund with Jurgen [Klopp] and if the club can't pay him what he wants, well there are clubs which are able to pay him better, Real Madrid, Barcelona, Juventus, and Inter Milan. It's all in Arsenal's hands now."