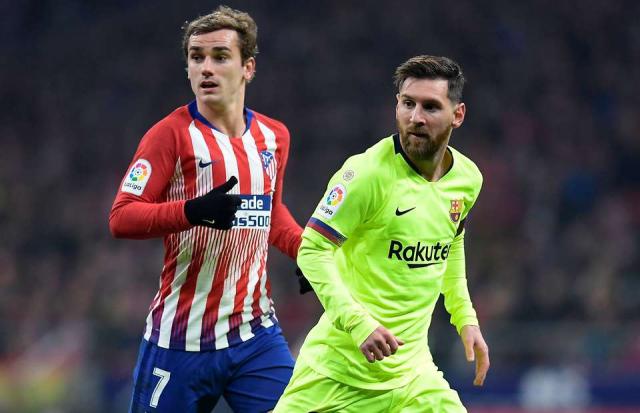 Ex France striker, Christophe Dugarry has come out to blast Lionel Messi by calling him a 1.5m tall kid and half autistic.
He revealed this as a broadcaster during Barcelona's 2-2 draw with Atletico Madrid on Tuesday.
According to him, he does not understand why Griezmann is scared of Argentine when he could just show some balls and prove his worth in the team.
He added that he still maintains that the Frechman has a problem with Lionel and it is clear that Messi does not pass to him enough as well.
His words, "What is [Griezmann] afraid of? A kid who is 1.5 metres tall and half autistic?"
"All he has to do is show some balls at some point.
"I've been saying for a year that he has a problem with Messi. He has to hit him in the face.
"It's true that Messi could give him more passes, but honestly I am not surprised. Griezmann loses balls, doesn't play with confidence. Griezmann should go and talk to Messi to solve the problem."