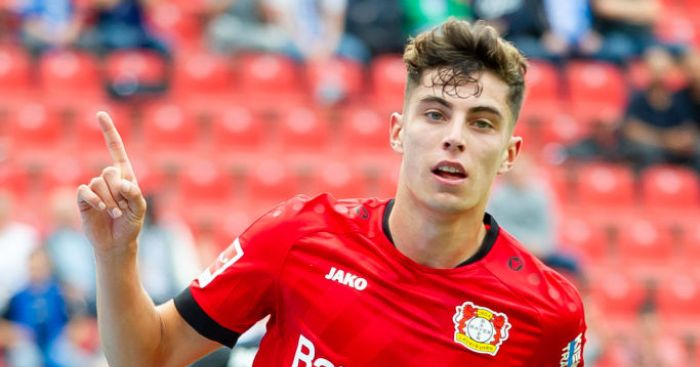 Ex Manchester City forward, Leroy Sane has come out to say that he is not shocked that Chelsea are chasing Kai Havertz.
He recently revealed that he is happy to see his fellow countrymen attracting interest from the EPL.
According to him, Havertz would be an amazing signing for the Blues because adding the German to their ambitious project would guarantee success for years to come.
He added that Kai is very talented, so no one is surprised that he is in demand everywhere.
His words, "Two Germans with Timo Werner and Kai Havertz in one year, that's quite a coup for Chelsea,"
There's no question that Germany has very good youth development."
"Kai is talented, when I saw him train with the Germany national team I was like, 'wow!' I would be lying to you if I said I didn't want him at Chelsea."
"Players with his quality are in demand everywhere, but I think he's in good hands in Leverkusen. The conditions there are perfect for young top players and their development.
"Bayer play attractive football and their training facilities are very good. Leverkusen also offer a cautious environment, and as a player you can make mistakes without being the focus of criticism. You should appreciate that.
"Of course a player like Kai Havertz has to play in the Champions League, so it would be important for Leverkusen to qualify for it."