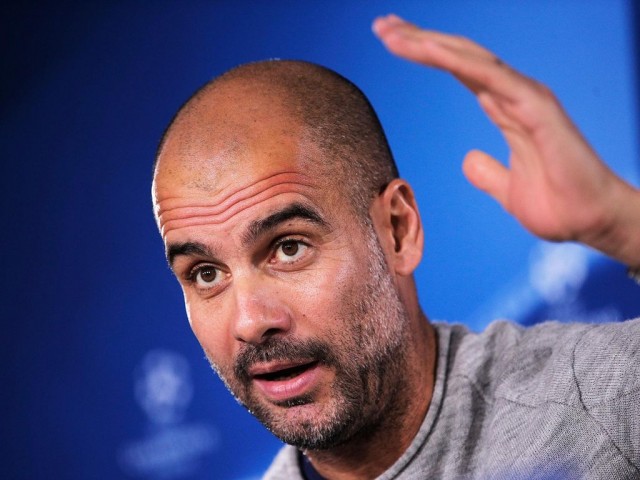 Manchester City coach, Pep Guardiola has come out to say that his players will not be given any time off between the end of the Premier League season and the tough clash vs Real Madrid.
Pep recently said that he is very excited for the weeks ahead to prepare for the difficult UCL clash.
According to him, he is very proud of the staff, backroom and players for helping him stay at a club for a 5th season and he intends to improve the team ahead of next season.
He added that he has never been at a club for 5 years but he sees it as a challenge to keep proving himself and exceeding expectations.
His words, "No, no, no – we'll have two days after the game against Watford but after we will make two weeks of training sessions,"
"These two games – we are going to make some changes, some that played the semi-final are not going to play. We are going to play the next two games. I will try to let them all of them play. We will see what happens."
"As a manager with one team, you have an advantage with positive things but at the same time, after you win a lot, you have difficulties to handle the situations,"
"But I'm so excited for these two weeks we have ahead, preparing for the Madrid game and excited for next season.
"The moment I lose this excitement, the fire I still have inside me to go after victories and defeats, it will be a problem."
"It's a challenge for me, I've never been five years at one club and also it is a challenge to prove myself next season. Am I able to maintain the level that we had in the previous seasons?
"In a world where everyone sacks everyone, to stay in a job for a long time is so difficult. Just take a look. England was an exception but now it is not anymore.
"It depends on the results and I'm so proud of the staff and backroom and players for helping me to be here for a fifth season."