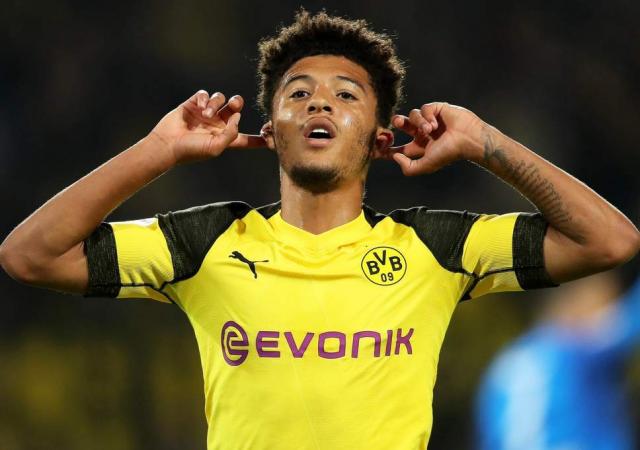 Manchester United forward, Jesse Lingard has come out to say that Jadon Sancho would be an amazing addition to his club.
He, however, revealed that he is not aware if his England team-mate will eventually make the move to Old Trafford this summer.
According to him, Sancho is a brilliant player and his qualities would improve any team across the globe.
He added that joining Man Utd would be entirely up to him because he is from the country.
His words, "Jadon is a brilliant player. It's obviously up to him,"
"I've seen him with England, I've seen his qualities and I feel like he'd be a great addition to any team."
On his future, "I don't want to look too much into the future at the moment,"
"I'm happy playing football and I go into work with a smile on my face every day. For me that's the best thing.
"It's been a lot different (this season). I know personally I've not been at it and I know what I needed to do to get that confidence back.
"I've been working hard and I'm just waiting for the opportunity now.
"I think I've got to be ready in all circumstances, whether you are starting or not. I feel like you can always make an impact in the game whether you get 25 minutes or five minutes. It's about you being ready to make an impact and help the team.
"Next season is a new season and a new start. We can't predict the future but we're on a great run at the moment and it's on the up."