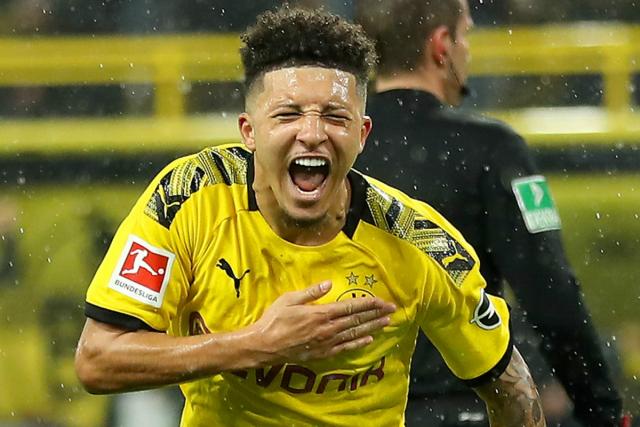 Manchester United coach, Ole Gunnar Solskjaer should not expect Borussia Dortmund to be bullied into selling Jadon Sancho, Gary Neville has said.
Neville simply revealed that BvB is not desperate to sell players and they have proven to be a tough nut to crack when it comes to transfers.
According to him, Sancho was very courageous to leave Manchester City for better things because the club was not willing to give youngsters the chance at the time.
He added that the Englishman has done superbly to give himself a wondeful career away from his comfort zone.
His words, "I think you might have to pay a little bit more than that, Ole. That's the problem because some clubs think that other clubs will get desperate and sell players on the cheap. But I'm not sure you can bully clubs like Borussia Dortmund,"
"What these young lads have demonstrated in the last two or three years is that they aren't going to be hoarded by these big clubs that don't give them football matches.
"It's been proven that lads who have moved away and shown a bit of courage to get some football have benefited from it. It was something at the time you questioned: 'How can you leave Manchester City? How can you turn down the opportunity?'
"But they weren't putting players in the first team Manchester City at that time and what he's done is give himself a wonderful experience and furthered his career."