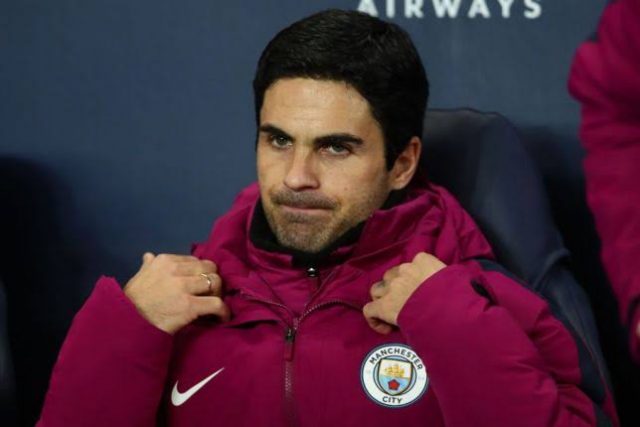 Mesut Ozil and Matteo Guendouzi have to follow Granit Xhaka's footsteps if they wish to save their Arsenal careers, Mikel Arteta has said.
He recently revealed that both players must convince him that there is still a place for them in his team, the same way Xhaka did.
According to him, they must be ready to give their utmost best for the team and for the club, and he'll welcome back into the fold with open arms.
He added that the greenlight will not come from him alone, but from every other person that has to be fully convinced.
His words, "The challenge with Granit was to convince him that there was still a place for him here – that I had big belief in him and that things can turn around pretty quickly in this industry,"
"He had to send the right messages. First of all, he had to believe that he could do it and if that was the case, we were going to support him all the way through.
"I'm really glad to hear and sense the reaction from the fans towards him, I think they can appreciate what he's done. That's in the past, there's a lot of positives to take from difficult situations and we all learn from that.
"He's a really good example for any player that is in a difficult moment that if you are willing, consistent and really want to do it generally, I think there's always a way back."
"That applies for any player, and any member of the staff.
"If you really show that then you're deciding to do the best, not for yourself, but for the team and for the club, I think everybody will welcome you.
"It's not just me that has to give the green light. It's everybody that has to be supportive and you need to feel as well that support from everybody because if not it's a very uncomfortable situation."
"With Auba, I think I've been very clear with what I want – the quicker we do it, for me personally, the better because the player will be more focused, more determined, more calm,"
"But we have to respect the timings as well and the means that the football club has."