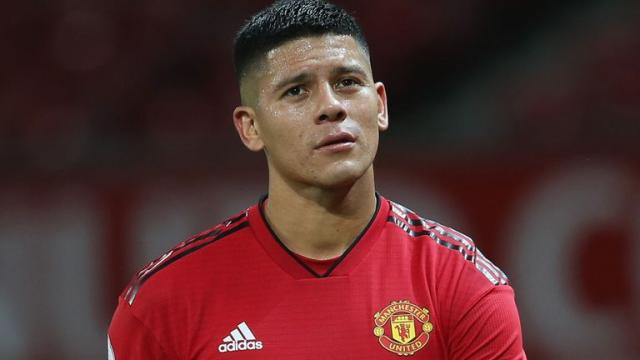 Marcos Rojo's agent, Jonathan Barnett has come out to say that the defender will not remain at Manchester United beyond this summer.
Jonathan shared this amid speculations that he is interested in Bournemouth CB, Nathan Ake.
According to the agent, he cannot comment on what Ole said to the defender after their last game but it was quite obvious that he is looking to sign him.
He added that a move for Rojo to a different club is more than likely in the nearest future.
His words, "I couldn't comment on what Solskjaer thinks but I think it's obvious, I think with Rojo, probably [a move] is more than likely somewhere else,"
Rojo himself said this recently,"My plan was to stay in Argentina, because I want to continue with Estudiantes. But something happened: I got a call from Boca to see what I was thinking of doing and at first it moved me," he stated to Fox Sports.
"Roman (Juan Roman Riquelme, Boca vice-president) called me. I was really excited, because he is a legend. My old man is a Boca fan. I grew up watching him. We spoke, I told him the situation and we agreed to talk further.
"Afterwards I thought it through and told him it wasn't the time to move to Boca."