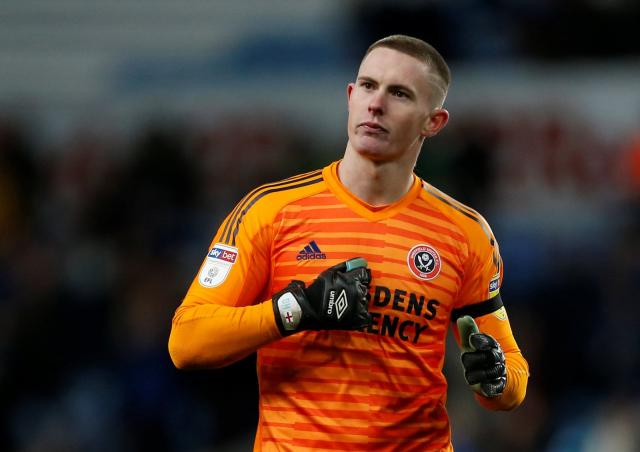 Sheffield United goalkeeper, Dean Henderson is capable of handling the pressure at Manchester United, Ben Benson has said.
Ben recently revealed that David de Gea should be looking anxiously over his shoulder right now because his position is no longer guaranteed.
According to him, Henderson's two loans have been great for his career and he will only keep improving in goal as the years roll by.
He added that his confidence in his own ability is unwavering plus he is always keen to prove his doubters wrong.
His words, "I am sure the pressure is different at Manchester United",
"I sit here and think, 'If there is one person who will be able to deal with it, that person is Dean'.
"Whether they choose to do that now or not, is up to them. I don't know their thinking but I am in no doubt he will be fine.
"Dean's two loans [at Bramall Lane] have been great for him. As he has been for Sheffield United. Same with Manchester United, who have done a wonderful job with him.
"If Dean can continue doing what he has been doing — and that is the challenge, of course, to keep finding those extra percentages — the sky really is the limit for him."
"That confidence in his own ability is unwavering but the other big trait I always say about him – and he's had this right from being a youngster — is a tremendous ability to retain information,"
"I call it, 'Failing fast and fixing fast'. You only have to tell Dean something once. Next time, he has nailed whatever you ask.
"Just look at last season. He made a couple of mistakes against Leeds and Aston Villa. He kept seven clean sheets on the back of what happened at Villa.
"That ability to prove people wrong and unwavering belief in your own ability is a huge skill.
"The main thing, though, is he never repeated them. That is what I mean by the importance of being able to fail fast and fix fast. It is an unbelievable skill."