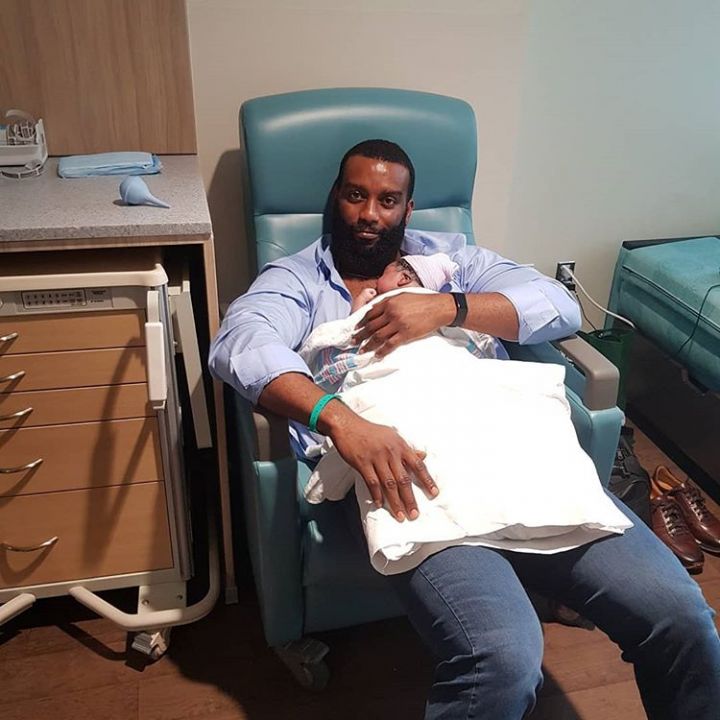 Former Gulder Ultimate Search winner, Dominic Mudabai is now a father.
The ex-reality star and his wife, Tope, recently welcomed a baby boy and Nigerians have been celebrating with them.
According to him, even if his son was born into a failed world, he wants him to be a man of good heart who will reach out to those around him with an open mind and a gentle touch.
He added that he needs him to be a man of belief, not a man of judgment, and he must always serve as a shepherd first and then as a king.
His words, "Dear Son, We live in a time when no one wants to take the responsibility to say what's right and what's wrong, when no one wants to be told what to believe or what not to believe, when people want to have titles but not work or be responsive to their functions, when people lack a sense of duty, where the lunatics have taken over the asylum and the doctors are the ones in straight jacket. You will come to realize that the world we have made is also the world we have failed. You have made your way into this world. I want you to be a man of good heart, who reaches out to the world around him with an open mind and a gentle touch, I want you to be a man of belief but not a man of judgement, I want you to choose always to speak with empathy, caring and kindness no matter your voice or purpose, I want you to serve as a shepherd first and then a king, hold honor and truth at all times and never forget the son of whom you are as you journey to finding your rightful place in this world."