Egyptian News and Press Releases
CAIRO, Egypt, December 14, 2013/African Press Organization (APO)/ -- Metito (http://www.metito.com), the leader and provider of choice for total intelligent water management solutions in...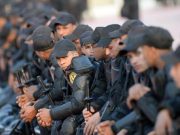 Egyptian police raided the offices of an NGO affiliated with a leftist former presidential candidate, arresting three employees and confiscating computers, the group's director said Thursday. The Egyptian Centre for Economic and Social Rights, founded…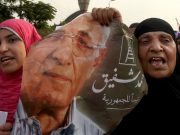 An Egyptian court has acquitted Ahmed Shafiq, a former prime minister and presidential candidate, and two sons of ousted dictator Hosni Mubarak, of corruption charges. Shafiq fled to the United Arab Emirates shortly after he narrowly lost to the Islamist…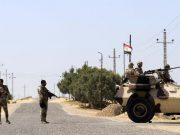 Egypt's military has arrested a jihadist suspected of involvement in an ambush that killed 16 Egyptian soldiers near the border with Israel last year, an army spokesman said Tuesday. Silmi Mohammed Masbah was arrested Monday in Sinai and is allegedly…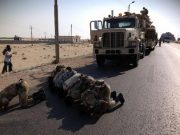 Egyptian troops killed on Monday a leader of an Al-Qaeda inspired militant group that operates in the Sinai peninsula and that has claimed attacks against security forces, the army said. Ibrahim Mohammed Salaima, also known as Abu Sohaib, a "field leader…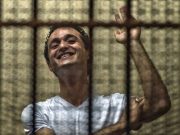 Prominent Egyptian youth leader Ahmed Duma was arrested on Tuesday for participating in a protest, his wife told AFP, the third pro-democracy activist to be detained within a week. Egyptian authorities have widened their crackdown on protesters since…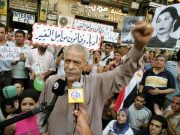 Egyptian poet Ahmed Fouad Negm, renowned for his revolutionary poetry and for his harsh criticism of political leaders, died on Tuesday at the age of 84, a publisher said. "Ahmed Fouad Negm passed away. He was 84," Mohammed Hashem told AFP. Negm spent…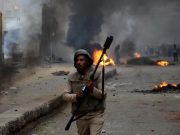 An Egyptian panel approved Saturday more than half of the articles of a new constitution aimed at paving the way for a return to elected rule after July's military ouster of president Mohamed Morsi. If adopted in full, the charter will be put to a popular…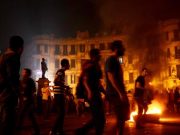 Restrictions on protests and hefty jail terms for girl demonstrators are reviving Egypt's autocratic past, say activists and erstwhile supporters of the government that replaced Islamist president Mohamed Morsi after he was overthrown. The military,…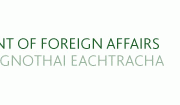 DUBLIN, Ireland, November 14, 2013/African Press Organization (APO)/ -- The Tánaiste and Minister for Foreign Affairs and Trade, Eamon Gilmore T.D., today welcomed the...