Nigerian News and Press Releases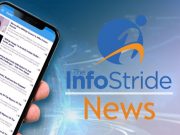 TRIBUTE BY His Excellency Dr. Kayode FAYEMI Governor, Ekiti State, Nigeria In Honour of BABA OMOJOLA Thursday, November 14, 2013 Baba Oluwide Omojola began his campaign for a better Nigeria at an early age. It was as if he inherited the tradition of the fight for justice. His great grandfather was an icon ...
Members of E-11 – an association of Ekiti professionals were yesterday charged to maintain their apolitical status and see the overall development of Ekiti State as their primary focus. The charge was given by Ekiti State Deputy Governor, Prof Modupe Adelabu when representatives of the group visited her in Ado-Ekiti, the state capital. According to ...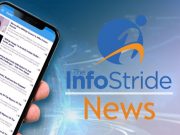 Governor Abiola Ajimobi of Oyo State has appointed 15 Special Advisers to join the newly-appointed commissioners as members of the State Executive Council. A statement issued in Ibadan on Wednesday by the Special Assistant to the Governor on Media, Mr. Wale Sadeeq, gave the names of the new Special Advisers as Dr. Festus Adedayo, Mr. [...]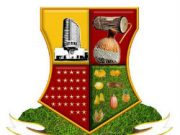 Governor Abiola Ajimobi of Oyo State has appointed 15 Special Advisers to join the newly-appointed commissioners as members of the State Executive Council. A statement issued in Ibadan on Wednesday by the Special Assistant to the Governor on Media, Mr. Wale Sadeeq, gave the names of the new Special Advisers as Dr. Festus Adedayo, Mr. [...]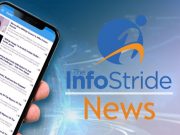 Governor Abiola Ajimobi of Oyo State has appointed 15 Special Advisers to join the newly-appointed commissioners as members of the State Executive Council. A statement issued in Ibadan on Wednesday by the Special Assistant to the Governor on Media, Mr. Wale Sadeeq, gave the names of the new Special Advisers as Dr. Festus Adedayo, Mr. [...]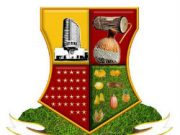 Governor Abiola Ajimobi of Oyo State has appointed 15 Special Advisers to join the newly-appointed commissioners as members of the State Executive Council. A statement issued in Ibadan on Wednesday by the Special Assistant to the Governor on Media, Mr. Wale Sadeeq, gave the names of the new Special Advisers as Dr. Festus Adedayo, Mr. [...]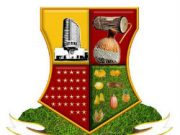 Oyo State YES-O Scheme Re-application has been announced. Visit the link below to to re-apply for the Oyo State YES-O Scheme: >>> http://yeso.oyostate.gov.ng/yes-o/index.php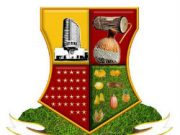 A SPEECH DELIVERED BY HIS EXCELLENCY SENATOR ABIOLA AJIMOBI, EXECUTIVE GOVERNOR OF OYO STATE AT THE OFFICIAL COMMISSIONING OF THE HERITAGE AND COCOA MALLS AT THE CENTRAL BUSINESS DISTRICT OF DUGBE, IBADAN, OYO STATE ON THURSDAY, OCTOBER 31, 2013 AT THE MALL PARKING SPACE, DUGBE, IBADAN. Protocols. It is a pleasure for me to be [...]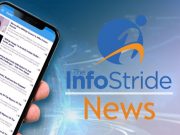 A SPEECH DELIVERED BY HIS EXCELLENCY SENATOR ABIOLA AJIMOBI, EXECUTIVE GOVERNOR OF OYO STATE AT THE OFFICIAL COMMISSIONING OF THE HERITAGE AND COCOA MALLS AT THE CENTRAL BUSINESS DISTRICT OF DUGBE, IBADAN, OYO STATE ON THURSDAY, OCTOBER 31, 2013 AT THE MALL PARKING SPACE, DUGBE, IBADAN. Protocols. It is a pleasure for me to be [...]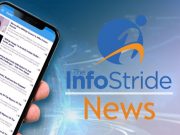 A SPEECH DELIVERED BY HIS EXCELLENCY SENATOR ABIOLA AJIMOBI, EXECUTIVE GOVERNOR OF OYO STATE AT THE OFFICIAL COMMISSIONING OF THE HERITAGE AND COCOA MALLS AT THE CENTRAL BUSINESS DISTRICT OF DUGBE, IBADAN, OYO STATE ON THURSDAY, OCTOBER 31, 2013 AT THE MALL PARKING SPACE, DUGBE, IBADAN. Protocols. It is a pleasure for me to be [...]