Caribbean, North and South American News and Press Releases
US Vice President Joe Bidens met Cyprus leaders Thursday to spur talks on ending their island's 40-year division and seek support for threatened sanctions against Russia. After talks with President Nicos Anastasiades, the Greek Cypriot leader, and Turkish…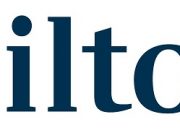 Petrow to Host Twitter Chat Thursday; Report Live from GLAAD Media Awards in New York City This Saturday MCLEAN, Va. May 6, 2015 (BUSINESS WIRE/ME...
A New York jury on Wednesday found Osama bin Laden's son-in-law guilty of conspiracy to kill Americans and supporting terrorists as an impassioned Al-Qaeda spokesman in 2001-2002. Suleiman Abu Ghaith, 48, now faces life in a maximum security American…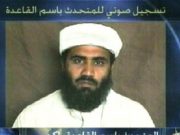 A US jury will deliberate Wednesday for a second day on whether Osama bin Laden's son-in-law conspired to kill Americans and provided support to terrorists. The 12-person New York jury, which received the case Tuesday at the end of a three-week trial…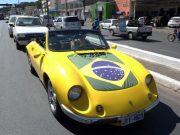 World Cup venue Cuiaba's road network is undergoing a facelift of Hollywood proportions. The charming provincial venue for Friday's clash between Chile and Australia may be the smallest of all the 2014 World Cup cities, but it can proudly put in a claim…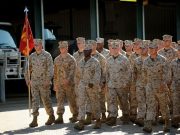 The United States will send 1,150 Marines to Australia in April, bolstering the roughly 200-member force already in Darwin, officers said Monday. The reinforcements are part of a planned deployment of up to 2,500 US Marines in Australia by 2016-2017…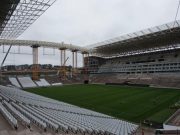 A construction worker at Sao Paulo's troubled World Cup stadium was killed after falling from a stand on Saturday, bringing the number of deaths at the venue to three. The workman, named as Fabio Hamilton da Cruz, fell eight metres (26 feet) as he helped…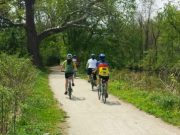 Bike Hunterdon, an initiative of the nonprofit transportation organization, HART Commuter Information Services, and the Western Jersey Wheelmen bicycle club have partnered to commemorate the 300th Anniversary of Hunterdon County by leading a series…
EFF is encouraging Canadians to join together tomorrow for a day of action against a dangerous bill that's navigating through the Canadian legislature and threatening to strip its...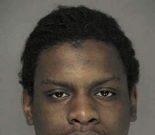 NEWARK — A Newark man will serve at least 32 years in prison for the carjacking and subsequent sexual assault of a 21-year-old woman at the South Orange train station in 2011, the Essex County Prosecutor's Office said in a statement this afternoon…