Global / International news and media releases covering America, Asia, Europe, Middle-East, Oceania and beyond.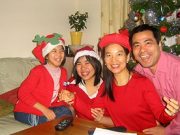 A businessman who butchered a Chinese family of four to death in a savage revenge attack was sentenced Thursday to at least 40 years in jail. Du Anxiang, 54, was sentenced to life with a four-decade minimum term at Northampton Crown Court in central…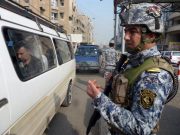 Attacks in Iraq on Thursday killed 15 people as a senior police officer escaped assassination, the latest in a surge of violence nationwide that authorities have failed to stem. The bloodshed, in which more than 6,000 people have been killed this year…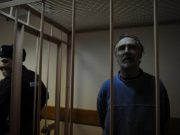 A Russian court on Thursday ordered to release on bail the last of 30 Greenpeace crew members who had been held in detention since their September protest against Arctic oil drilling. "Excellent news! Colin Russell from Australia is granted bail," the…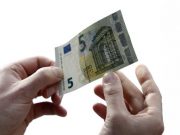 A sharp contraction in lending to businesses in the eurozone coupled with slowing money supply growth suggests the region's fight against deflation may not be over, analysts said Thursday. Regular monthly data compiled by the European Central Bank showed…
Germany's unemployment rate was steady in November, but the country's much lauded "jobs miracle" could be running out of steam, analysts said Thursday. While Germany's jobless rate -- the proportion of people out of work compared with the working population…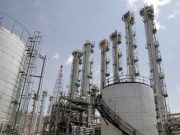 The UN atomic watchdog said Thursday that Iran has invited it to visit the heavy water production plant at its Arak site on December 8, for the first time since August 2011. "I can inform the board that we have received an invitation from Iran to visit…

LONDON, November 26, 2013 /PRNewswire/ -- Evolving nature of security threats globally The Rt. Hon. Baron West of Spithead, Former Minister for Security and First Sea Lord, spoke last month to a captive audience at the Security in Challenging Environments…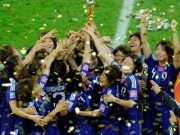 © Getty Images FIFA and the National Organising Committee are pleased to announce a sponsorship agreement with Labatt Breweries of Canada. Labatt is the second National Supporter of the FIFA Women's World Cup Canada 2015™. The agreement provides Labatt with extensive marketing rights within Canada for the next edition of the flagship tournament in women's…

OTTAWA, Canada, November 17, 2013/African Press Organization (APO)/ -- Foreign Affairs Minister John Baird today issued the following statement: "Canada condemns the recent violence in...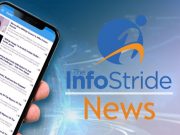 OTTAWA, Canada, November 15, 2013/African Press Organization (APO)/ -- A leading international organization working in the conflict free mineral sector today welcomes news that...