Esperance Sportive de Tunis have wrapped up the 2013/2014 Tunisian 'Ligue 1' title with two games remaining.The 'Blood and Gold' made...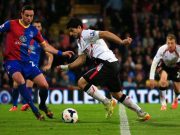 Liverpool manager Brendan Rodgers said his side would reflect on their season with pride despite seeing their title bid seriously compromised in a remarkable 3-3 draw with Crystal Palace. Liverpool led 3-0 with 11 minutes remaining in Monday's Premier…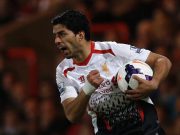 Liverpool's Premier League title bid was left in ruins after Crystal Palace mounted a sensational comeback from 3-0 down to draw 3-3 at Selhurst Park on Monday. Liverpool were on course to move three points clear of Manchester City at the top of the…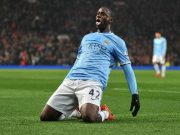 Yaya Toure has declared himself fit for the final two matches of Manchester City's Premier League title push. The Ivory Coast midfielder, a key figure in City's bid for the English championship trophy, was substituted during the second half of the 3…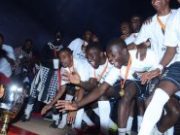 Rwanda giantsAPR FC lifted the 2013/14 Turbo King Football league title on Sunday to become the first club to...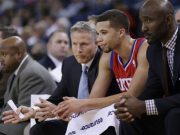 First reported by NJ.com this weekend, it is now official -- Sixers point guard Michael Carter-Williams is the NBA Rookie of the Year. The award will be given to Carter-Williams during a press conference on Monday, making him the first Sixers rookie…
Liverpool striker Luis Suarez completed a notable 'double' on Monday after it was announced he'd been voted the 2014 Footballer of the Year by England's Football Writers' Association. Suarez's 30 goals have kept Liverpool in sight of their first English…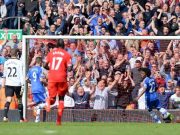 Having seen Manchester City seize the initiative in the Premier League title race, Liverpool have no option but to win when they visit Crystal Palace on Monday. Liverpool's title challenge was compromised by their 2-0 loss at home to Chelsea last weekend…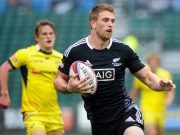 New Zealand were on the brink of winning their 12th IRB Sevens World Series title in 15 years after beating surprise finalists Canada 54-7 in the climax of the Glasgow tournament on Sunday. Victory saw New Zealand, winning their fourth Cup title of…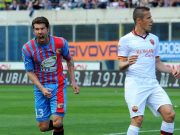 Juventus secured the 2014 Serie A title with three games to spare on Sunday after closest challengers Roma were stunned 4-1 away to relegation-haunted Catania. It is the Turin giants' 30th official title in Italy's top flight and third in succession…