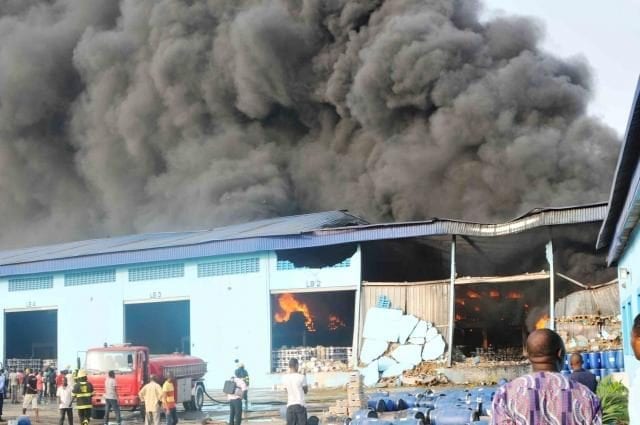 The Director-General of Lagos State Safety Commission, Mr. Hakeem Dickson, has underscored the need for members of the public to embrace the culture of insuring their properties as a way of reducing dependence on government for compensation in case of fire incidents.
He said that embracing relevant insurance policies especially as it relates to fire incidents remains a prudent decision that always leaves the insured party with indemnity benefits to cushion the effect of losses through the provision of commensurate compensations.
Dickson made this known recently at a stakeholders' meeting convened by the Commission with the theme: "Passive and Active fire prevention procedure in the workplace".
According to the Director-General, the meeting became imperative in view of incessant fire outbreaks witnessed in recent times especially in the workplace and the need to curb the trend.
He said the Commission has consistently partnered and supported various organizations in a bid to further entrench the culture of safety consciousness and the promotion of work place safety across the State.
"The Commission had embarked on series of investigations on the causes of fire outbreaks in several organizations and the outcome of our findings revealed the indifferent attitude of workers towards safety issues, hence the need to crave for more support from the organized private sector in adhering strictly to fire safety rules" the Director-General stated.
He explained the rationale behind the engagement of top management staff of organisations as well as Health Safety Environment, HSE Officers, saying that the coming together of the private sector echelon would facilitate networking and open discussion on best international practices in passive and active fire prevention procedures in the workplace.
He charged the participants to live up to their responsibilities by ensuring that they improve the safety culture in their various organisations. (LASG)