Anyone who reads celebrity gossip knows how precarious relationships can be in Nollywood and other realms of the rich and famous. But have you ever thought on how did Nollywood celebrities met their spouses?
1. Olu Jacobs & Joke Silver: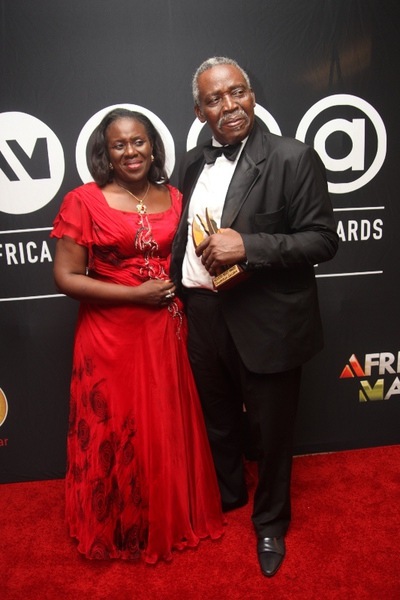 The prominent couple confessed that they have met in the National Theatre:
"I met my husband at the National Theatre while we were rehearsing for Jero's Metamorphosis by Professor Wole Soyinka in 1981. Our first meeting, if I could remember vividly, I went to call Miss Ene to come and watch our rehearsal. They were in a production meeting, and, when I entered the office, the first thing he uttered was, "This is the woman I am going to marry."When I left the office, I said to myself, `How can anybody say it just like that?' He always insisted that I eyed him every now and then. We started out as very good friends. Four years later we got married. We met in 1981 and married in 1985," Joke said.
2. 2Shotz & Precious: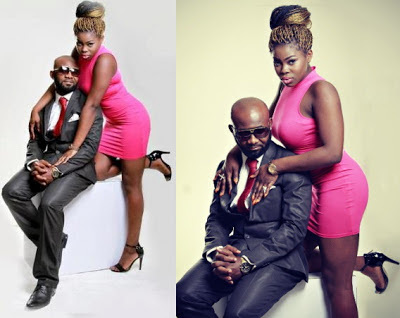 When The Punch asked the couple where they met, the lovebirds replied that they have met on Twitter.
"I met him on Twitter. I can't remember who followed who first, but I remember he put up a picture of his apartment and I commented without knowing who he was. He thanked me and we got talking. We moved the conversation from Twitter to phone, then to Skype. I was in Ireland, came to Nigeria for Christmas and we met in person," Precious said.
2Shotz added: "I went to see her at a restaurant in Ajao Estate, Lagos. We had been talking on phone for a while before then.We ate, I went to drop her at home. Her family and friends knew who I was. Apparently, she did not know me until they started to hail me. Later, we went to a bar, had drinks there and we just clicked. It was not planned neither did I have it in mind that this was what I wanted to do. At that time, I was not trying to be in a relationship."
3. Mercy Johnson & Prince Okojie: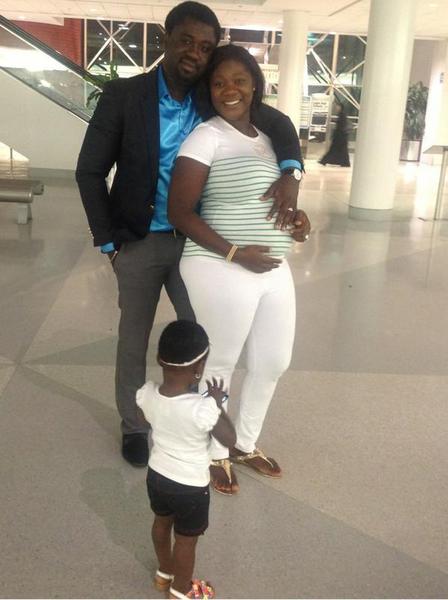 Mercy confessed to BellaNaija, that she has met her future husband on a flight:
"I met him in 2009. We had met before on a flight and I didn't remember but we met again in 2009. He is a good person. I can't really tell how it started. We kinda clicked and started dating just about the same month and it feels like we've been married for four years because since we met, we've been really into each other we've been really close."

4. Dakore & Olu Akande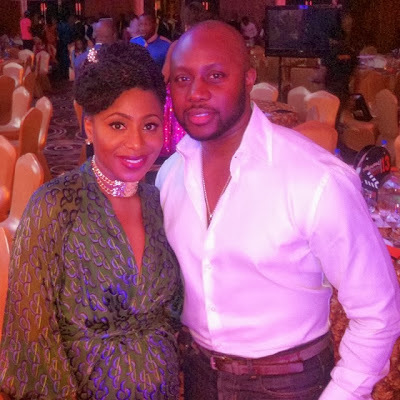 The couple met on a poetry recitation in London. Olu Akande recalled: "It's a day I will never forget in a hurry. Contrary to what people think that I saw Dakore in a movie, the very first time we met was in a poetry recitation in London. The moment I saw her I walked up to her and we exchanged numbers, and the rest is history. She is a loving girl and I'm happy I found her."

5. Karen Igho & Yaroslav Yakos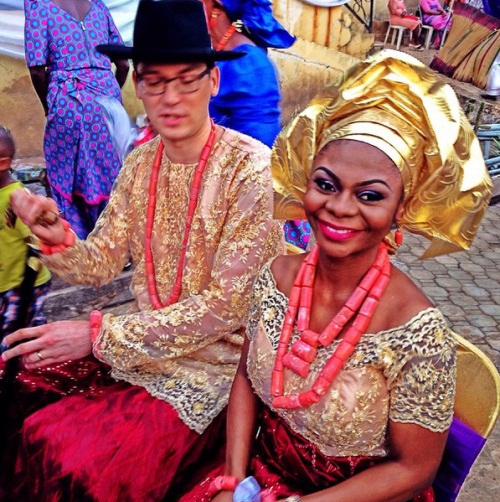 Karen revealed how she met her husband in an exclusive interview with Linda Ikeji:
"We met when I travelled to London back in summer 2005. We got to know each other and we clicked. We have known each other for 9 years. When I entered the limelight that required me to travel and move around a lot but luckily, our relationship stood the test of time. We found that we are meant for each other."
Do you recall how you met your loved one?