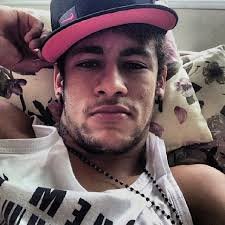 Brazil national team coach Dunga has said Neymar remains a better player currently than Lionel Messi and Cristiano Ronaldo, the two best players in the world since 2008.
"If we look at the ranking by numbers and statistics, Neymar is superior right now," Dunga said during Wednesday's press conference ahead of the clash between Argentina and Brazil when asked to compare the 23-year-old with Messi and Ronaldo. "Messi is injured, Cristiano is expected to repeat what he did last year."
Dunga added: "Neymar has improved consistently since he arrived at Barcelona. He has done all that was expected of him with Messi out. He's in great form."
Neymar missed Brazil's first two World Cup qualifiers against Chile and Venezuela due to a ban for violent conduct after being sent off in Brazil's 1-0 loss against Colombia in the group phase of the Copa America earlier this year.
Without Neymar Brazil lost 2-0 to Chile but beat Venezuela 3-1 at home and are in fifth place in the 10-team table, with the top four qualifying automatically for Russia 2018 and the fifth-placed side facing a playoff. Brazil play Argentina in Buenos Aires on Thursday and are at home to Peru on Nov. 18.
Argentina, who have one point from their opening two games and are seventh in the CONMEBOL table, host Thursday's fixture with injury woes as the front three of Messi, Sergio Aguero and Carlos Tevez are all sidelined.
Dunga said Argentina had a deep bench and played down any advantage Brazil might have. "They will have players out injured but it is still Argentina," he said. "You lose a talented player but you get one that is maybe more focused, with more power and speed, and they can create problems. It's Argentina, their players all play at the highest level in Europe.
"We play Argentina at their home, they have great players, they were runners-up in the World Cup, they have 10 years' worth of work there. That shows how difficult this will be. We didn't have Neymar for our first matches and no one spoke about our rivals having an advantage over us. There is no favouritism. All of us have deep benches."