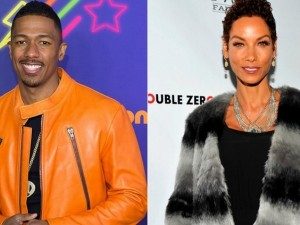 Hollywood actor, Nick Cannon, has been reported to have almost come to blows with musician, Stevie J after appearing as a guest on the show, "Wild 'N Out" Monday.
TMZ reports that "Love & Hip Hop: Atlanta" stars had come on the show, when one of the opposing teams had bragged about sleeping with his singer ex wife, and mother of his kids, Mariah Carey.
The reports revealed that Stevie J and Joseline Hernandez had also been guests on "Wild 'N Out" Monday with the ex-lovebirds squared off during a rap battle against Nick and his crew.
The game which had begun as fun quickly turned sour as Stevie J said he had banged Mariah Carey not once but twice.
Nick had reportedly gotten angry, telling Stevie J that he should worry about Joseline who was sleeping with Rick Ross.
The game had gotten nastier as time went on, with Nick threatening Stevie, saying "You'll never work in this town again"
Eyewitness accounts reveal that the pair had gotten to the point of exchanging blows before producers stepped in to calm the situation down.