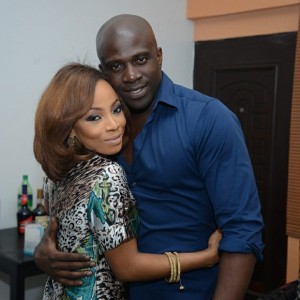 Rhythm 93.7 on-air personality, Toke Makinwa, has taken to a newly released Video Blog to give an advice on relationships by focusing on her personal experience.
Makinwa ended her 18-months-old marriage to her former hubby, Maje Ayida, when the latter impregnated his former girlfriend, Anita Solomon.
Having learned from this experience, she put together a list of advice to help her viewers handle their relationships better than she did, in a Vblog titled "Before You Say I Do".
Makinwa was full of thanks when the sad news of Ayida impregnating another woman broke. The gist was quite a hit on the internet, particularly Twitter.
In June 2015, she write this on her Twitter, "Sometimes you just gotta look up and thank God for delivering you from certain situations that could have ended you."
Meanwhile, Makinwa has acquired a renewed energy and is currently raring to go as far as relationships are concerned.
Recently in an Instagram short video clip, she announced that she is single and needs a guy. This would no doubt have put eligible bachelors on high alert.
The difference this time would be that they will be dealing with a wiser Makinwa, who has disclosed that she dislikes boring men.