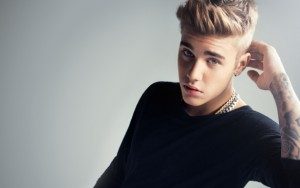 Seems like Justin Bieber and Selena Gomez are at loggerheads and they seem to be heating things up on social media.
It all started when Justin threatened to change his Instagram account to private after fans started shading his rumoured girlfriend, Sofia Richie.
"I'm gonna make my Instagram private if you guys don't stop the hate this is getting out of hand," he wrote on Instagram. "If you guys are really fans you wouldn't be so mean to people that I like."
Several hours later, Selena Gomez took a jab at the singer who recently revealed he doesn't want gifts from fans writing, "If you can't handle the hate then stop posting pictures of your girlfriend lol – it should be special between you two only. Don't be mad at your fans. They love you."
Selena then posted a collage of pictures that feature the singer interacting with fans at various events. "My whole life. You matter most," the singer wrote online. "Thank you letting me do what I love every day."
And just when fans thought the 'Sorry' singer would not reply he wrote, "It's funny to see people that used me for attention and still try to point the finger this way. Sad. All love. I'm not one for anyone receiving hate. Hope u all can be kind to my friends and each other. And yes I love my beliebers."
It didn't end there! Selena also accused Bieber of cheating writing,"Funny how the ones that cheated multiple times, are pointing the finger at the ones that were forgiving and supportive, no wonder fans are mad. Sad. All love."
The former couple dated from late 2010 to mid-2014 before going their separate ways as the 'What Do You Mean' singer began to embrace a new bad boy image.