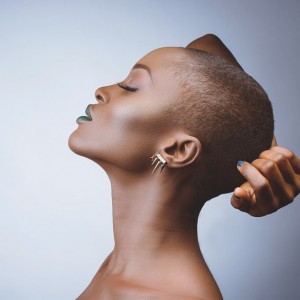 The first edition of the She Rocks! Concert has held, with Eva Alordiah celebrated as the headliner.
The first of its kind event in Lagos, Nigeria She Rocks! is a monthly event which holds every 3rd Wednesday of the month at Hard Rock Cafe Lagos.
The format was arranged to spotlight 'woman crush' and 'Honoree' for the evening, who will deliver an inspiring piece to empower and inspire other women guests at the event.
The honouree for this She Rocks! maiden edition is Eva Alordiah. The Nigerian rapper, entertainer, make-up artist, fashion designer and entrepreneur. She is also considered as one of the best female rappers in Nigeria with several awards including one Nigerian Entertainment Award from 4 nominations, one Eloy Award, and one YEM award from 2 nominations.
There were live music performances, from female singers Imanse, Maya, and Brenda (from recently concluded reality TV show, The Voice Nigeria). Spoken word was provided by Wana Udobang and Dolapo Oni, who were both honoured.
Music for the evening was provided by DJ Nana, and DJ Switch, who played sets to send the crowd wild with dancing.
Eva Alordiah led the night, as she took to the stage to perform some of her singles. Her 'Zombie', and 'War Coming' were performed, before she launched into one of the most stirring and personal speeches designed to inspire the audience drawn largely. Eva spoke on her childhood and teen years, where she aspired to be a boy, rejecting everything feminine, and chasing the mannerisms and outfits that are associated with masculinity.
"I wanted to be a boy, and so I became a tomboy", She said. "I wore bandannas, baggy jeans, do-rags, and checked out women".
But all of these changed for Eva when she crossed into her 20s. She embraced her feminism, and currently enjoys the perks and power that it brings.