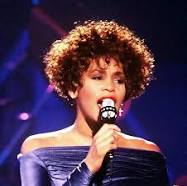 Whitney Houston was found dead February 11, 2012, in a hotel bathtub in Beverly Hills, just hours before music stars began to gather at the hotel for the annual Clive Davis pre-Grammy party at which Houston, then mounting a come-back, was expected to perform.
Instead, she slipped away after slipping under the water in the tub, the victim of an accidental drowning brought on by heart disease and longtime cocaine abuse, as the Los Angeles coroner found weeks later.
On this anniversary, what do we know about the aftermath?
Aside from some titillating details (she wore a wig and dentures, had undergone breast augmentation, and had mild emphysema in her lungs from smoking), the key findings had to do with the effects of substance abuse.
Toxicology results showed she was acutely intoxicated with cocaine at the time of her death; traces of the drug were found throughout her body, indicating chronic use.
In the bathroom, investigators found a small spoon described as having a 'crystal-like substance' in it, and they discovered a white powdery substance in a drawer.
They also found in her room a dozen different prescription medications, including anti-anxiety medication Xanax, but they did not contribute to her death.
In short, no evidence was found to suggest her death was anything more than an accident, with no foul play involved.
Three years later almost to the week, on Jan. 31 2015, Whitney's daughter, Bobbi Kristina Brown, then 21, was found unresponsive in a bathtub in the Roswell, Georgia townhouse she inherited from her mother.
Bobbi Kristina never regained consciousness to explain what had happened to her. She died nearly six months later, in July 2015, aged 22, and was buried next to her mother in a cemetery in New Jersey.
Months later, the local medical examiner declared her death was the result of immersion in water and a toxic mixture of drugs, but could not conclude if it was the result of homicide or accident. It is still labelled 'undetermined.'
Her boyfriend at the time, Nick Gordon, remains under investigation by the police in Georgia.
Bobbi Kristina's family blames him for her death and won a civil lawsuit and judgment of $36m against him for wrongful death in November 2016.
Bobby Brown, divorced from Houston in 2007 after a tumultuous marriage, was devastated by his daughter's tragedy and the circus that ensued.
He has found some measure of happiness with his second wife, Alicia Etheredge, and their three children, including a girl born nearly a year to the day after Bobbi Kristina's death.
She left an estate estimated at $20m, although it has likely increased substantially from music sales since her death.
Under the terms of her will, the estate was left to Bobbi Kristina but doled out in installments once she reached certain ages.
In the event Bobbi Kristina died childless and unmarried before 30, Whitney's will called for the estate to go to her 83-year-old mother, gospel star Cissy Houston, and her two brothers.
Whitney's sister-in-law, Pat Houston, took over as the executor of the estate at Cissy Houston's request.
In the immediate aftermath of Houston's death, her music sales soared: Her catalogue of songs and albums sold nearly one million copies in one day after fans learned of her death.
The latest data from Nielsen Music show Houston's total album sales since her death through the week ending February 2, 2017, reached nearly four million, 3.7 million to be exact.
Despite everything, the turmoil and tragedy, the legal jousting and the lingering unanswered questions, Whitney Houston remains a gold standard for pop singers all over the world.
No matter who it is, no matter how good they are, they are always compared to Whitney. That is unlikely to change.