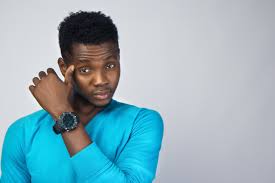 We've seen this happen countless times, so much that it has become cliché. An unknown artist with talent is backed by investment from a record label, and they go on a dream run of success. They conquer everything, achieve amazing things, and become household names.
But then, the artist, after having moved past the 'upcoming stage', and become his own man, begins the agitation to split with the record label, and move solo. It happens to the best artist-label relationships, the best artist-label deals, and the best artist-label anything.
The general industry understanding is that artists are an unstable, ungrateful bunch, who allow the fame form a second courage, get into their heads and begins a superiority complex. In most cases, its not a lie. The history of the Nigerian music industry is littered with artists who felt invincible at the height of their fame.
G-Worldwide Entertainment has been a revelation of all that is good within the music industry. The record label backed by industry veteran, Emperor Geezy, smashed the scene in 2015 when 'Woju' became a hit. In 2013, they scouted and took a talented but frustrated Kiss Daniel, threw money and a strong network of loyalists into his excellent talent, and things took off.
'Woju's success ensured that the singer had a strong base to launch other singles into the market. And via guidance and a strong A&R, he did just that. 'Laye', 'Good time', and 'Mama' and more. In 2016, he launched his debut album, "New Era", and has continued to promote it with singles from the project.
Kiss Daniel and G-Worldwide's relationship has been successful so far. The label has shown support to its artist, and in return, the artist has continued to release impressive music and attract the best shows.
But only one shadow hangs around the company and her artist; according to company policy, the record label acts are not open to collaborating with external artists. Kiss Daniel can only collaborate with his other label-mate, Sugarboy.
Although they are not allowed to admit it in public, this rule is killing them inside. A young vibrant artist such as Kiss Daniel, would want to test the limits of his creativity by collaborating with some of the biggest talents in the country. Wizkid once wanted to work with him. He even made a cover of 'Good time', But nothing came of that moment. There's no new music released with the African king of pop.
That must hurt. Deep down, there must be some discontent.
Kiss Daniel's contract has not been made public. But 2013 to 2018 will make it 5 years, which is a standard industry contract. He has benefited from the record label, and they have too from him. All successful relationships are bound by a contract which is not infinite in duration.
And judging by that cryptic tweet, Kiss Daniel will definitely not be penning a new one. His ink will not dry on a new G-Worldwide deal. Why will he? He has the fame, the fans and the money. He can afford to set up a new team, and continue the good work on his own.