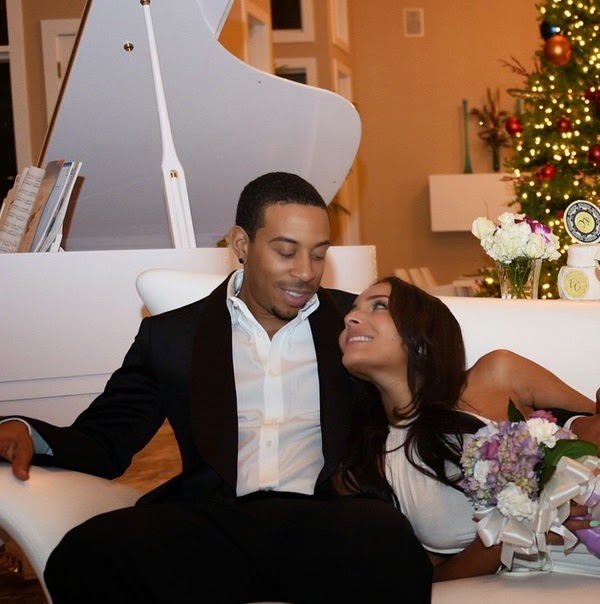 Ludacris may be known for hits like "Money Maker" and "Pimpin' All Over The World," and for starring in the Fast And The Furious franchise, but at home, he's known for his love of food.
"I'm a fat person at heart, that's why I work out so hard," he jokes over the phone.
The rapper's not entirely kidding; he lets his cravings dictate what makes it onto the menu of his restaurant, Chicken + Beer, in Atlanta. Ludacris and his team's latest creation, the IPA Double Cheeseburger, is nothing short of a heart-stopper. It's a blend of beef chuck and short ribs, covered in a Sweetwater's Hash Session IPA cheese sauce, caramelized onions, smoked bacon, and bread and butter pickles.
"We wanted to make it very unique, with flavors that jumped out at you and made you wonder what the hell was going on," he says. "It's about what ingredients go together to make that magic."
Luda wasn't shy about sharing his snack obsessions, clean eating plan, and the one food he can't resist on the Fast And Furious set.
The rapper isn't just about massive burgers; he's got a weakness for wine-braised beef cheeks and his signature Luda's Chicken And Waffles. "It's got this maple syrup — a whiskey maple syrup — that's amazing," he says.
If he's going all out, you better believe he's rounding out the meal with dessert. Either apple pie or chocolate cake, preferably, and the latter has got to be intensely fudgy. "Chocolate on chocolate on chocolate," Ludacris says. "I'm a chocolate lover."
While he's at it, he loves a good cognac, too.
Those cheat days are evened out with a six-days-a-week fitness routine. Ludacris works with two trainers — one for cardio and strength training, and one for martial arts — logging about two hours a day. "I want to be able to eat whatever I want, and I enjoy food so much that I try to eat clean a certain bit, and work out a lot," he explains.