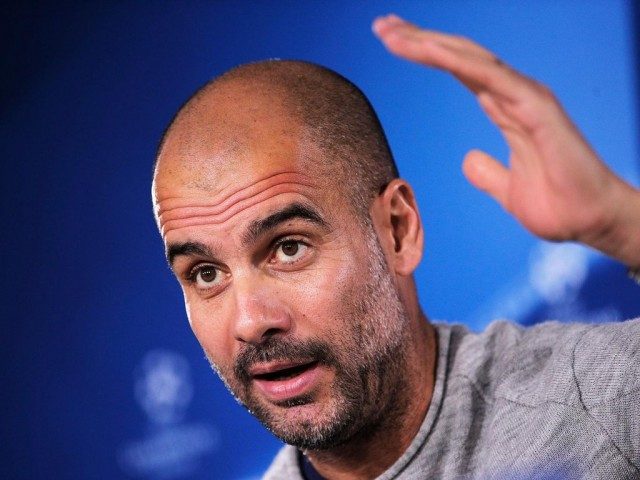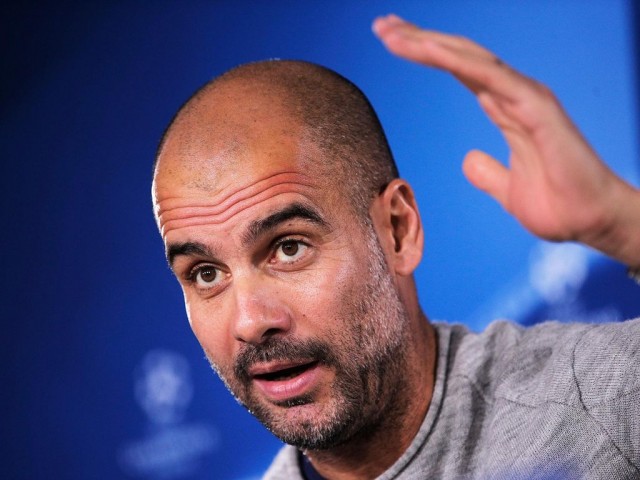 Manchester City's summer has seen the club splash out over £200 million on new recruits. It's also showing no signs of slowing down, with Pep Guardiola still interested in bringing in Alexis Sanchez from Arsenal and with the news they may also be ready to splash out for Monaco's Kylian Mbappe.
Even if neither of those transfers go ahead, City will be viewed as the brash big-spenders — alongside Paris Saint-Germain, if their move for Barcelona forward Neymar goes ahead and smashes the world transfer record.
However, the sniping at transfer fees is dull. With a record television deal in place for the English top flight and with more commercial sponsors than ever before, the market sustains this sort of transfer activity. Clubs can afford to pay it, so sellers demand it be paid.
That's why City haggling over a few million with Tottenham and Monaco over the transfers of Kyle Walker and Benjamin Mendy, especially after the loss of Dani Alves to PSG, was largely pointless.
City can spend £200m this summer and still remain in profit. It's not their moral duty to spend less out of sheer goodwill to others; Guardiola is employed to make his team one of the most entertaining to watch and one of the most successful in Europe. Why would he do that by wheeling-and-dealing for bargains instead of flexing his financial muscle? Others in the same position wouldn't give — and indeed aren't giving — him the luxury.
The consternation that met the arrivals of Walker, Danilo and Mendy for a total of £127.9m was laughable, as many were shocked at the fees spent on full-backs alone. It was bad planning that allowed City to get to that stage, but it's the first investment in either of the left or right flank's defence since the club signed Maicon for £3m in 2012. In the five years since, only Bacary Sagna arrived to provide further reinforcements, and he was free.
It can't have been that much of a surprise that City, having released Sagna, Pablo Zabaleta and Gael Clichy and sold Aleksandar Kolarov, were in the market for several replacements? This summer more than any other, they were going to have to spend big to get the best quality around — these aren't bang average players that the club has brought in.
City don't begin in a good negotiating position, anyway. Having spent a lot of money badly in the years since they were last Premier League champions, bringing in players that haven't performed as either former boss Manuel Pellegrini or current manager Guardiola would have wanted, the club are under increasingly more pressure to get it right this time around. With selling clubs knowing the spending power that director of football Txiki Begiristain has, it's difficult for the club to get sellers to lower their demands.
Throw in the need for City to play catch-up on the clubs that had the financial clout long before them it's not unjustified that Guardiola would pay out such large sums to add to his squad.
Nobody will care how much City's squad cost next May, providing the club have lifted the title and played entertaining football for the 10 months leading up to it. That must surely be Guardiola's aim, after seeing how well his new players have settled in this preseason.
The idea that City's spending will cheapen any honours they win is also a myth. United fans aside, can anybody honestly say they didn't enjoy watching Sergio Aguero's title-winning goal in 2012 purely because Roberto Mancini had spent so much to assemble that squad?
Of course not. No club's fans would rather remain unsuccessful and keep to a small budget than watch their team celebrate successes won by players on high salaries and brought in for vast sums of money. In relative terms, all winning teams have spent big in the past and they were all paying what the market sustained at the time.
City's £200m outlay so far is just the latest in that sequence, at a time when all the Premier League teams have more money than they've ever had before.
City have wasted a lot of money in the past on players not up to task. They've not been shy in trying to fix that this summer window and it certainly feels like those who are focused on what's being spent are getting their excuses in early just in case it all comes together this time around.