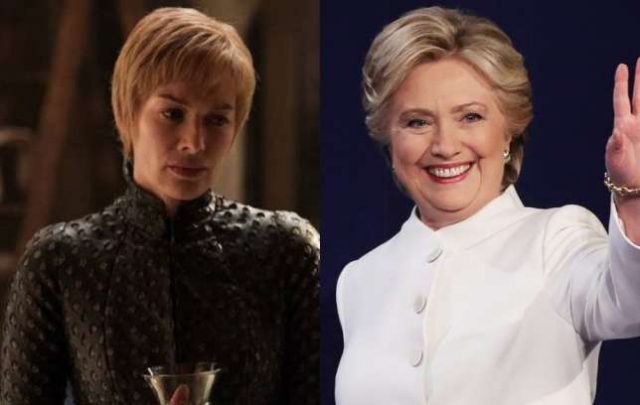 Hillary' Clinton's new memoir, "What Happened" was released on September 12, 2017, and is getting enough attention because of a particular reference to a "Game of Thrones." character.
In the book, Hilary drew an analogy between herself and the ruthless and powerful Cersei in "Game of Thrones."
She took this bold step while referring to how Trump supporters treated her after it was revealed that she used her private email servers while secretary of state.
"Crowds at Trump rallies called for my imprisonment more times than I can count. They shouted, 'Guilty! Guilty!' like the religious zealots in Game of Thrones chanting 'Shame! Shame!' while Cersei Lannister walked back to the Red Keep," she wrote.
On "Game of Thrones," Cersei Lannister is the current queen of the seven kingdoms. During the infamous walk of shame scene, Cersei was forced to confess sleeping with her cousin to the High Sparrow.
To fully repent of these sins, she was forced to walk naked in public.
No one will however like to see Hilary naked any time soon.