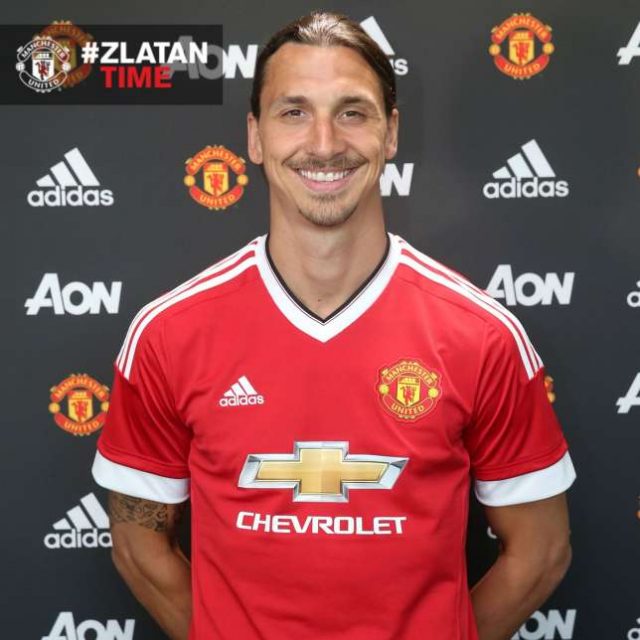 There might be something wierd about Zlatan Ibrahimovic's return to Manchester United.
It's not the same as the last time he signed a contract at Old Trafford — the questions then were more about whether a man well into his 30s could do it in the Premier League.
This time the doubt is about how much he will play coming back, as he is, from a serious knee injury to fight for a place with a £75 million striker in Romelu Lukaku, who is 11 years his junior and has scored four goals in four competitive games so far this season.
But Michael Andersson, who coached Ibrahimovic at his first club Malmo, insists Jose Mourinho's likeness for the forward is not just based on what he can do on the pitch.
"He had a good influence at United during the year he was there and I think it could be a spectacular comeback,"
"He can come back but it is a lot of work for him to come back at his age. I think also it is not just about doing a good job on the pitch, it's also about helping the squad and the coach with his character.
"He wasn't that when he was young but when you see him from the outside, you can see the big influence he has on the club and on the other players, especially when Mourinho was new at the club. It is a big plus for Mourinho to have help from Zlatan."
"I'm not surprised he has re-signed for United, but perhaps a little surprised he has signed so early after his injury, yes," Andersson added.
"He has shown a spectacular recovery."
"This time he is not playing the whole season. Maybe he can play a big role in the big moments this season, especially if they have the possibility of advancing in the Champions League.
"He played a lot of matches in his first season at United. I don't think he is going to play that much in the spring, but he can be the difference and help a lot."