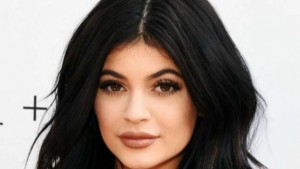 Kylie Jenner and her BFF Jordyn Woods were in London and took it upon themeselves to visit a local zoo. It's really all fun and games until the squad enters a butterfly sanctuary.
"I'm scared if one lands on me!" A scared Kylie screams as Jordyn laughs.
A zoo worker tried to reassure Kylie they're harmless, but it didn't work. Kylie's fear is strange given that she sorta likes them.
"Butterflies are just part of the secrets of Kylie," she later explains. "It's kind of just ironic because I'm terrified, terrified of butterflies. All butterflies. This is how I think of them: cut the wings off and if you just look at their bodies, they're not that pretty. It's literally a bug."
Jordyn asked, "How could you be scared of something so beautiful?" but it still did not change anything.