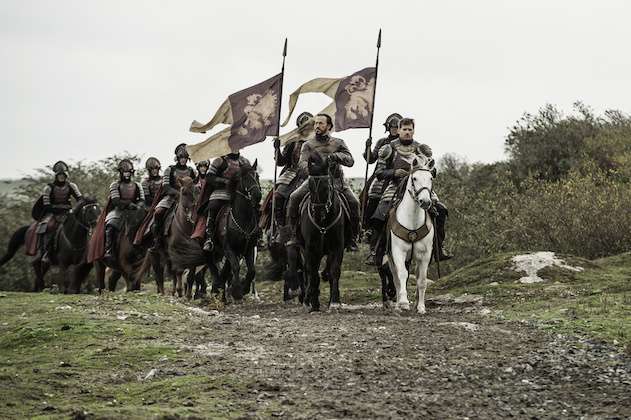 "Game of Thrones" has always stirred bad blood between the Stark sisters, Arya and Sansa.
Shockingly, the pair united in the season finale to eliminate of a common enemy, Littlefinger.
It was a surprising twist considering Littlefinger's moves to break the sisters bond seemed to have been on point until that finale scene.
Viewers talked about the unexplained twist – when did Sansa figure out Littlefinger's plan? Had the Stark sisters been playing him all along? How was his death planned?
Isaac Hempstead Wright, who plays Bran, recently explained what happened behind closed doors and how the Stark sisters planned Baelish's death.
"Funny enough, we did actually shoot a scene that didn't make it into that episode where Sansa knocks on Bran's door, and I don't know whether they actually want to change the story, but as I understand it, Sansa came to Bran and goes, 'Can you just look some of this up before I kill my sister?' Hempstead said.
"I think it suddenly occurred to her that she's got the best fact-checker in the universe, someone who's gonna look up the entire history of time," Hempstead continued.
"So she stops by Bran's office and goes, 'Look, bro, can you just check up on what this crazy guy is actually about,' and Bran goes, 'Yeah, no worries. I got you,' and they all come together, and the three of them just fuck him up."
After seven seasons of his painful manipulation and orchestration of chaos in Westeros, Littlfinger was killed in the season 7 finale by Arya Stark.