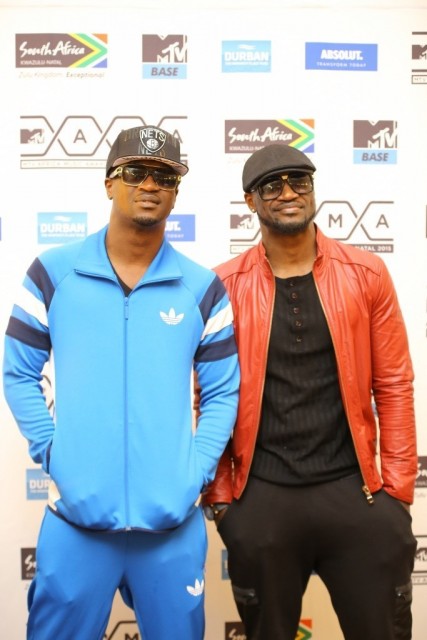 As the drama in the Okoye family continues, Paul Okoye seems to be mocking his own twin brother.
Paul took to his Twitter page where he wrote,"Wow!!!! And he finally released the all mighty video lol"
On Tuesday, the video of Peter, Paul and Jude Okoye fighting broke the internet. In what seemed like a video recorded by Peter, you can see the brothers exchanging insults and almost resulting in a fist fight.
This video has been released after Peter Okoye sent a letter of termination to their lawyer demanding for the dissolution of the group. It would be recalled that it was reported in the news that Peter had chosen to terminate his contractual agreement between the group saying he won't betray his wife and kids for the group.
Peter had said that Paul canceled their US tour shows without his consent, that he even canceled all the shows that they were already paid money for.
Peter also claims that their elder brother, Jude threatened to kill him in the presence of Paul and the wife of the former governor of Cross Rivers state, Mrs. Imoke. According to Peter, he fears for his life and that of his family, claiming that Paul has been threatening his wife and family.