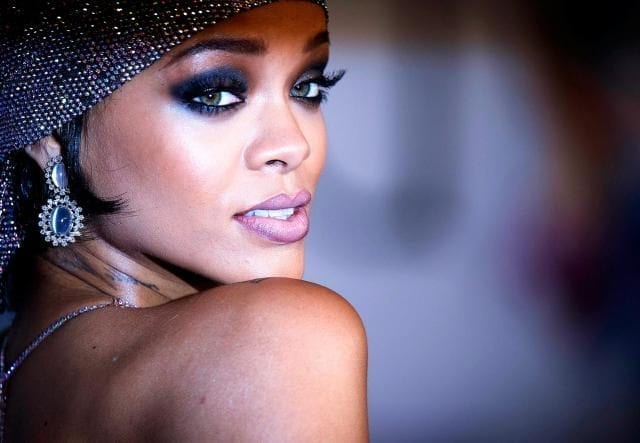 It has just taken two years of promise to get us this far.
Rihanna's long-awaited cosmetics line, Fenty Beauty, finally has an official launch date.
The singer tweeted out the news Friday, stating that the products would be available starting at 3 a.m. EDT Sept. 8 (midnight on the West Coast).
Rihanna followed up the launch date with a promotional video featuring models who showcase a diversity that's often lacking in the beauty industry. She also included details on where fans could get more information on the brand.
Rihanna has been flanting this line in front of fans since 2015, when she spoke about possibly starting a line with Refinery29.
"It's something that I've always wanted to do, but I've always had so much on my hands," Rihanna told Refinery29. "But, this time, I'm going to make sure it happens. I'm going to find some time between albums and fragrance to do that. I promise."
Now it's about to be unveiled, and her fans, as always called the Navy, quickly took to social media to celebrate the news and discuss the competition Rihanna will present to beauty icon Kylie Jenner.
Fans also noted that the launch announcement came as many were considering people just began to ignore L'Oreal products after the company fired its first trans model of color.